Reward & Recognition Winners - 2013
MIA FIRST RESPONDER TO BUS ACCIDENT NAMED EMPLOYEE OF THE YEAR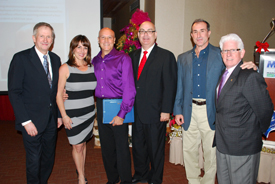 MIA Employee of the Year Osvaldo Lopez and his wife (center-left), with Miami-Dade Aviation Department (MDAD) Deputy Director Ken Pyatt, MDAD Director Emilio T. González, Miami-Dade Fire Rescue Airport Division Chief Stephen Kilby and GMCVB President and CEO William D. Talbert, III.
(MIAMI, December 19, 2013) – Miami-Dade Aviation Department Landside Officer Osvaldo Lopez was named Miami International Airport's Employee of the Year yesterday, one year after he was one of the first responders to rescue victims from a charter bus accident at the airport that claimed the lives of three bus passengers and injured the other 29.
"Osvaldo exemplifies the bravery and dedication of the many men and women who protect the safety of those who live and visit Miami-Dade County," said Mayor Carlos A. Gimenez. "On behalf of all our residents, it is my pleasure to express our gratitude and congratulate Osvaldo on this well-deserved honor."
Immediately after the accident on December 1, 2012, Lopez jumped into action when he arrived on the scene and entered the bus, directed the driver to turn off the engine to avoid a potential fire, calmed the injured passengers, and then assisted Miami-Dade Fire Rescue and Miami-Dade Police with evacuating the passengers through bus windows because of the condition of the bus. Lopez suffered bruises and cuts to his arms during the evacuation, which helped save 29 passengers from the crash. Lopez was named MIA's Employee of the Month in January 2013, making him eligible for Employee of the Year.
Lopez is no stranger to medical emergencies, having assisted passengers more than once with airport defibrillators. Lopez lives in West Miami-Dade and has worked at MIA since 2002.
"Osvaldo's quick thinking and bravery helped to calm these distressed passengers immediately after the accident and made Fire-Rescue's job easier when they arrived," said Miami-Dade Aviation Director Emilio T. González. "He received a thank-you letter signed by many of the passengers, and it was well-deserved. While all of our Employee of the Year nominees were outstanding in their own right, Osvaldo certainly went far above and beyond the call of duty and we are proud to name him our Employee of the Year."
As Employee of the Year, Lopez was recognized at MIA's Annual Rewards and Recognition Year-End Gala on December 18 with two round-trip tickets from American Airlines to anywhere in the continental U.S., the Caribbean, Canada, Bahamas, Bermuda or Mexico.
R&R Winners | 2013 | 2012 | 2011 | 2010 | 2009 | 2008 | 2007 | R&R Program
| | | |
| --- | --- | --- |
| | | |
| | | |
| | | |
| | | |
| | August | September |
| | | |
| October | November | December |
| | | |

Meet the R&R Winners from 2013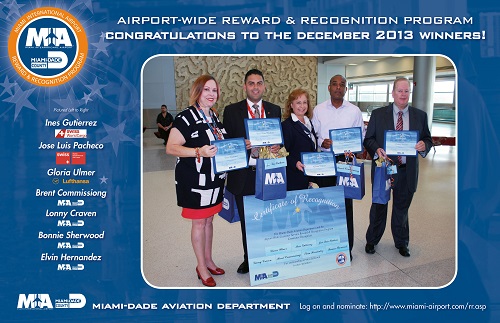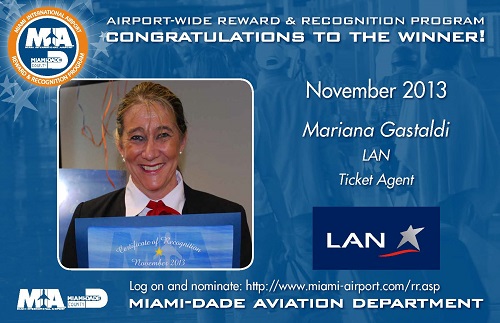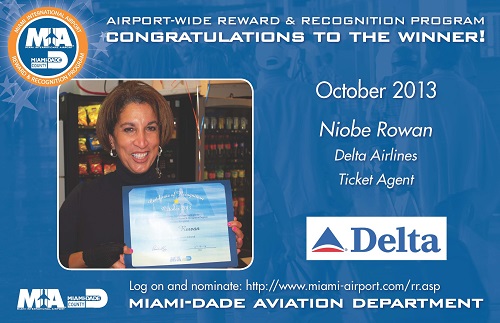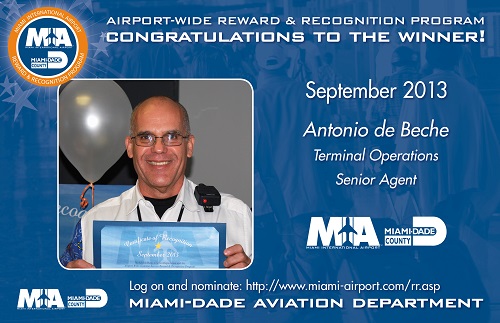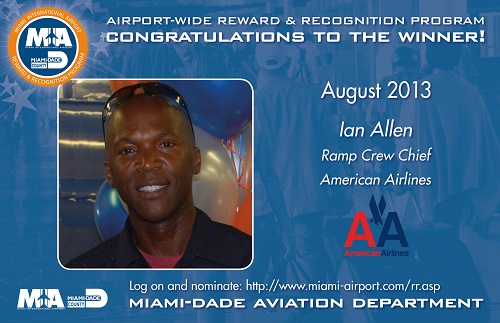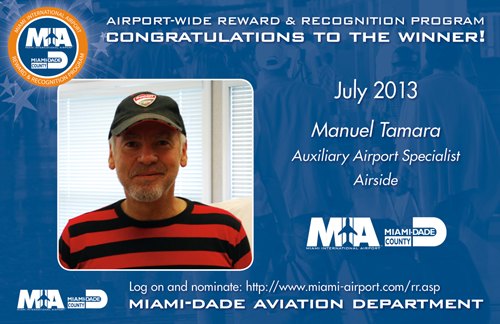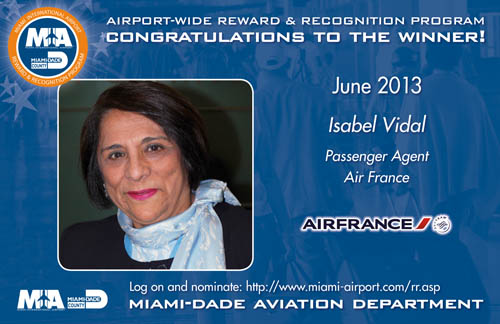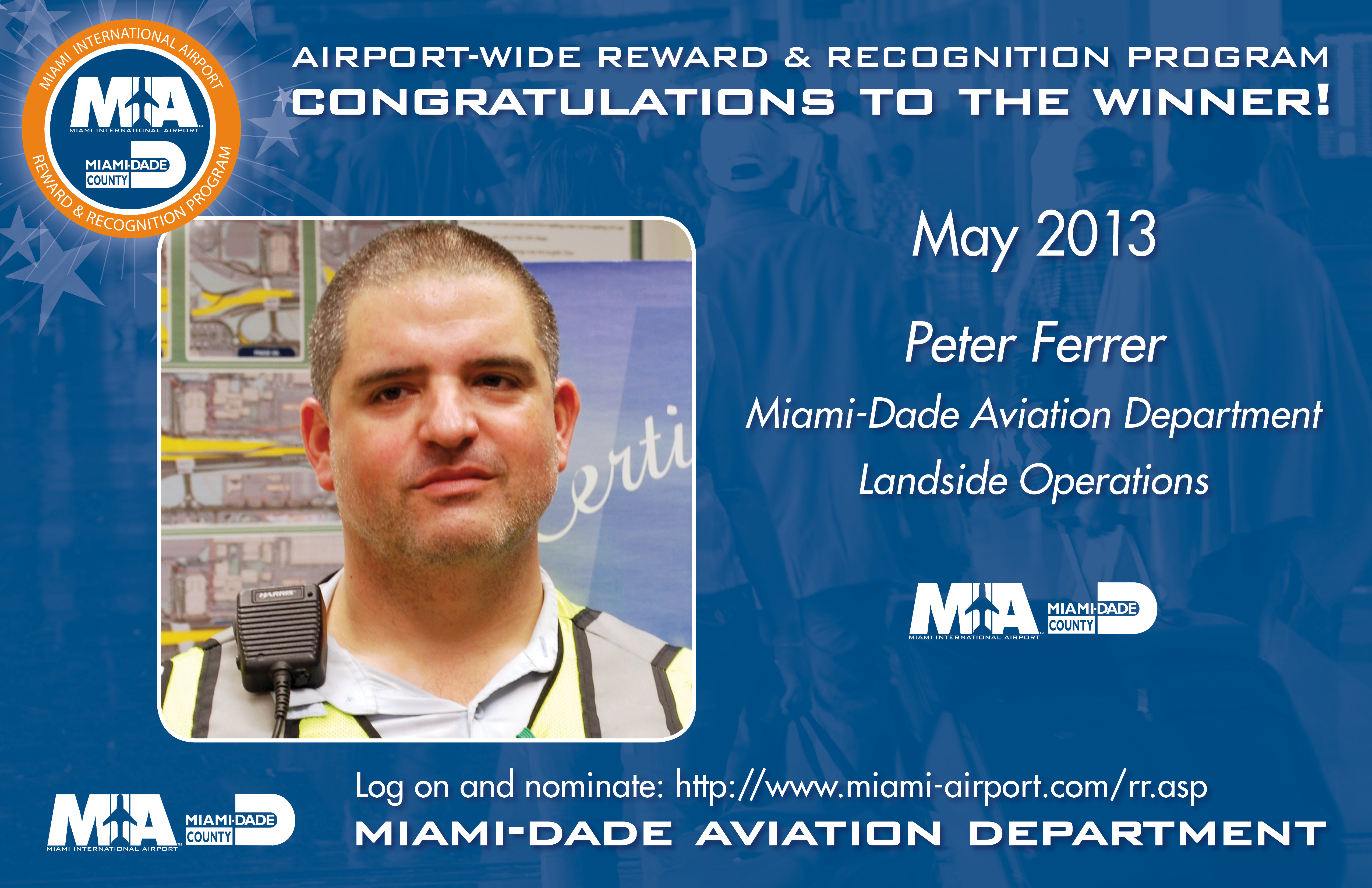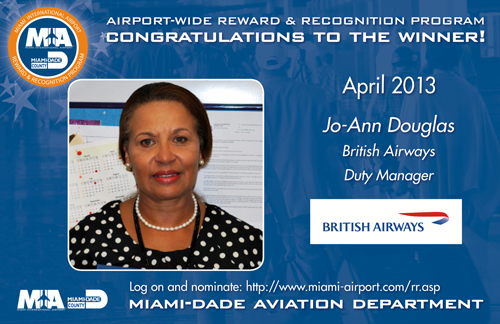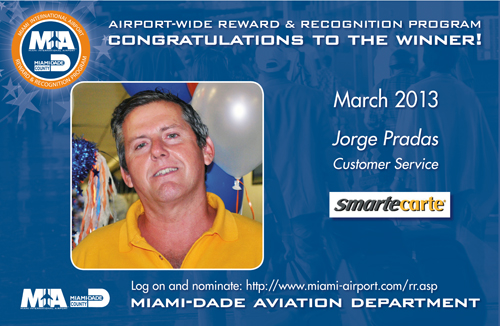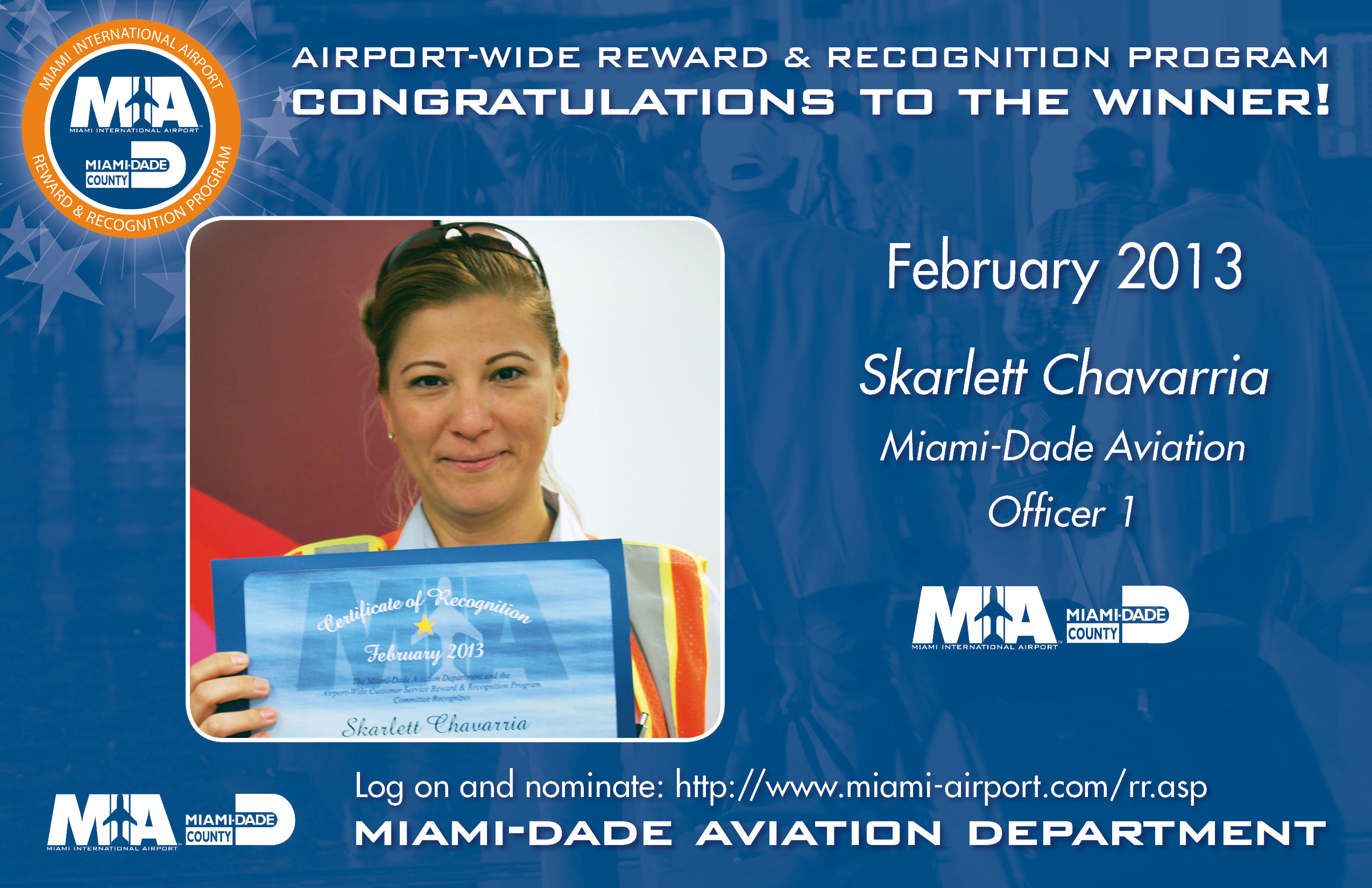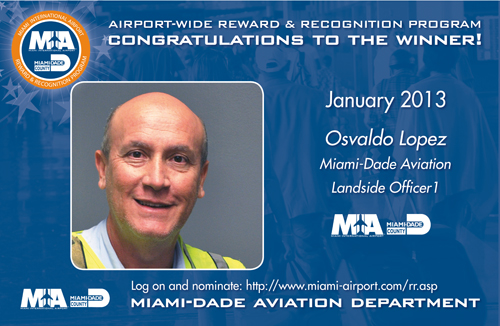 R&R Winners | 2013 | 2012 | 2011 | 2010 | 2009 | 2008 | 2007 | R&R Program |