Recent Past Exhibitions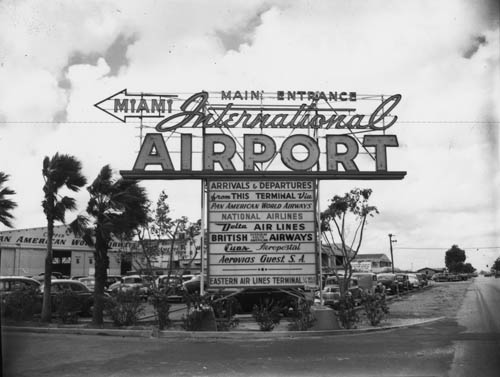 Main entrance to Miami International Airport's 36th St. Terminal,
January 1950, City of Miami Collection.
The Highwaymen
Florida's Landscape Painters
featuring paintings from The Brewer Collection

Florida, from its earliest days, was seen as a tropical paradise where the brilliant sunshine and crystalline blue skies would dissolve away all of one's worldly concerns - continue.

A photographic exhibition created by North Carolina photographer Jerry Taliaferro, designed to honor the physical and spiritual beauty of the Black American woman, emphasizing her soulfulness - her spirit of hope, compassion, love and nobility - continue.

Carnival Arts
Celebration and Transformation

Carnival is a time of celebration. For the past six years, the Carnival Arts program has helped teens living in youth crisis shelters across Florida celebrate life. The teens learn drum and dance traditions from West Africa and Venice to Cuba, the Dominican Republic, Haiti, Jamaica, and Trinidad to Brazil, Colombia, Mexico, and Peru. They make masks and costumes that hide their identities, and reveal how they feel about themselves and their world - continue.
For more information about Miami-Dade Aviation Department's Division of Fine Arts and Cultural Affairs, email us or call 305-876-0749.
Community Projects