Camera Works

Miami-Dade Aviation Department
Miami International Airport
Division of Fine Arts & Cultural Affairs
Presents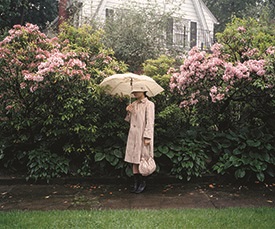 March – September 2016
Camera Works Gallery, North Terminal, Gate 22


Kanako Sasaki, Still Standing, 2004, archival pigment print, courtesy Dina Mitrani Gallery
In her series Wanderlust, Kanako Sasaki (Japanese, 1976) explores her own imaginative world influenced by traditional Japanese novels, Ukiyo-e paintings and childhood memories. Within her surreal and eccentric settings, Sasaki's characters, usually herself, evoke ideas of isolation, escape and uninhibited freedom. The juxtaposition of bleak emotion within a fantastical landscape leaves the viewer mesmerized with wonderment. Sasaki's work also comments on issues such as the female experience, loss of innocence, hopeless romance and how Japanese culture is viewed from the outside.

Kanako Sasaki was educated at the Royal College of Art in London and received her MFA from the School of Visual Arts in New York. She has had solo exhibitions in the US, Japan, Bolivia and Hungary, and has been included in many international group exhibitions. She has participated in artist residencies in Austria, Iceland, Paris, Estonia, Vienna and New York, and has been awarded many fellowships and grants. She has also taught photography at CUNY Staten Island, NY and the International Summer School of Photography in Latvia. She lives and works in Japan.

Cartographies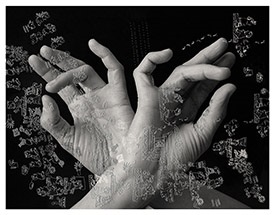 March – September 2016
Camera Works Gallery, North Terminal, Gate 25

Tatiana Parcero, Re-Invento #18, 2005, acetate and giclee print, courtesy Dina Mitrani Gallery
Tatiana Parcero is a photo and video artist whose work explores the corporeal as a map where she can relate to ideas as different as identity, memory, territory, time and migrations. Blending various techniques and visual media, the photographic work explores hand gestures and postures with ideas of mystical experimentation, contemplation and the human experience of various scientific and religious concepts. Using the technique of superimposing acetates onto photographs, the images have two layers of visual information that stimulate the desire to explore deeply into the pictures.

Tatiana Parcero has a BA in Psychology from Universidad Nacional Autónoma de México and an M.A. with studies in Art Theory and Photography from New York University/International Center of Photography (NYU/ICP). For the past 27 years, she has exhibited nationally and internationally in solo and group shows at venues including: The Museum of Modern Art (NY); Museum of Contemporary Art (Tokyo, Japan); Lowe Art Museum (Miami, FL); Houston Center of Photography (Houston, TX); Museum of Latin American Art (Long Beach, CA.); The Mexican Museum (San Francisco, Ca.); and the Biennale of Havana, Cuba, to name a few. She currently lives and works in Argentina.
It's Our World
Created by L.E.T.S. Draw students: Aaron Ashe, Dominique Byrd, Aesha Coleman, Charlotte Graham, Khyree Joseph, Kheyana Joseph and Nathaniel Perverdera.



South Terminal H, 2nd level