Leisure and business travelers have long considered Miami International Airport, which offers 109 airlines to 154 passenger destinations, the gateway to the Americas. MIA is also America's largest international cargo gateway to the world and 10th busiest worldwide, with 2.2 million tons of cargo annually. In fact, total air freight at MIA topped $52.8 billion in 2015 including $10.6 billion in hi-tech goods, $2.95 billion in pharmaceuticals, $1.2 billion in fish, $937 million in flowers and $432 million in fruits and vegetables.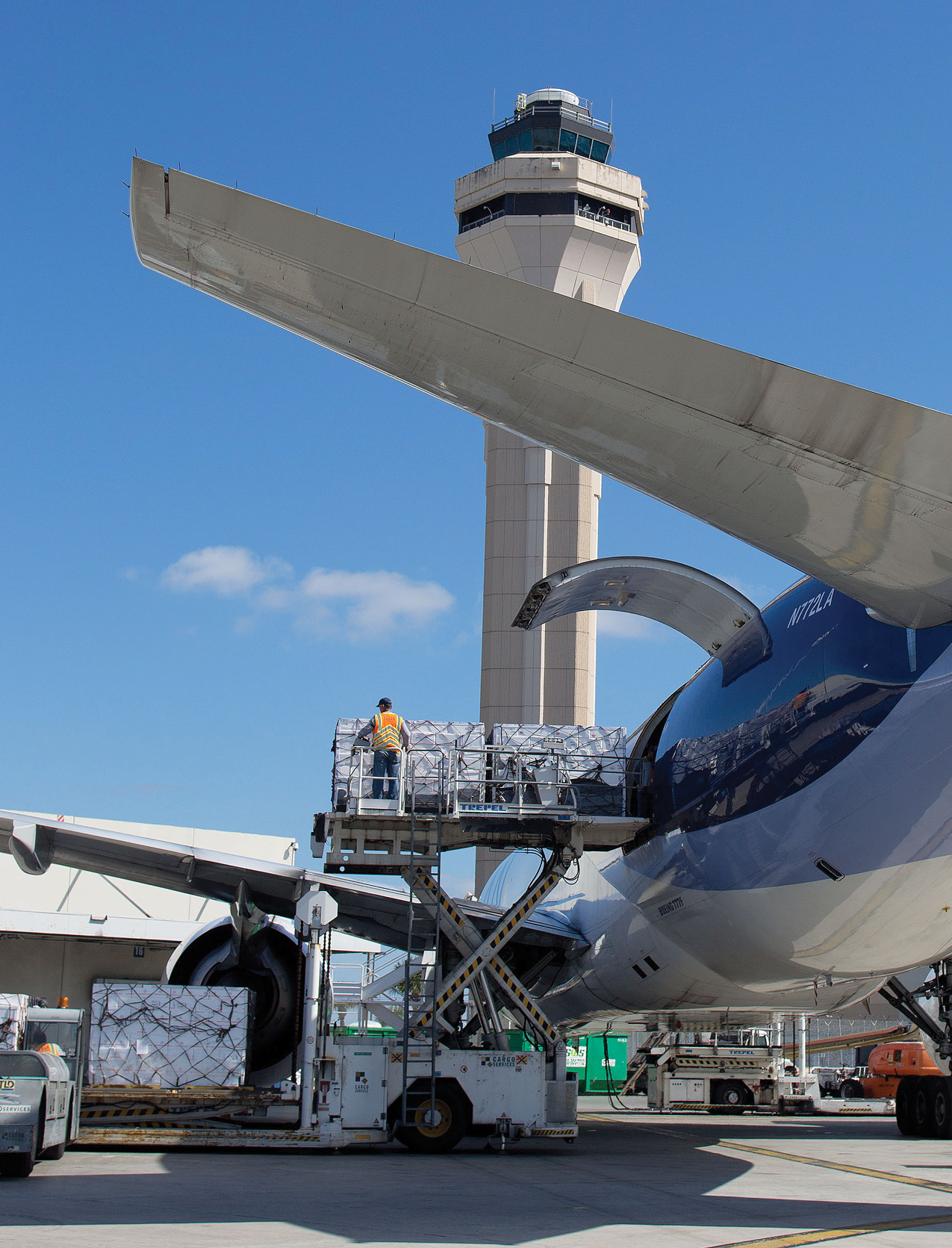 MIA's 3.4 million square feet of cargo- dedicated warehouse, cold storage, office and support space; 43 all-cargo airlines; 106 freight-only destinations and innovative business development programs keep the airport on the forefront of the air cargo industry. Among its latest initiatives:
Pharma.aero, an association created by MIA and Brussels Airport to grow the global pharmaceutical cargo business through a collaborative network of the world's top airports.
The first Ocean-to-Air Perishables Trans-Shipment Program in the state of Florida, which saves time and money for cargo shippers who will receive expedited air transport for perishable products and will not be required to pay U.S. Customs and Border Protection duties.
Foreign Trade Zone Magnet Site designation, which upon approval will allow a variety of manufacturers to lease vacant property at MIA and have their tariffs deferred, reduced or eliminated.
New surveillance cameras and lighting have been installed to improve already vigilant security monitoring, situational awareness, crime deterrence and overall property safety.
Contact Information
Please contact us for more information on Cargo Development & Marketing:
Email: marketing@miami-airport.com
Phone Number: 305-876-7862