Central Terminal Gallery

Miami-Dade Aviation Department
Miami International Airport
Division of Fine Arts & Cultural Affairs
Presents
INVENTORY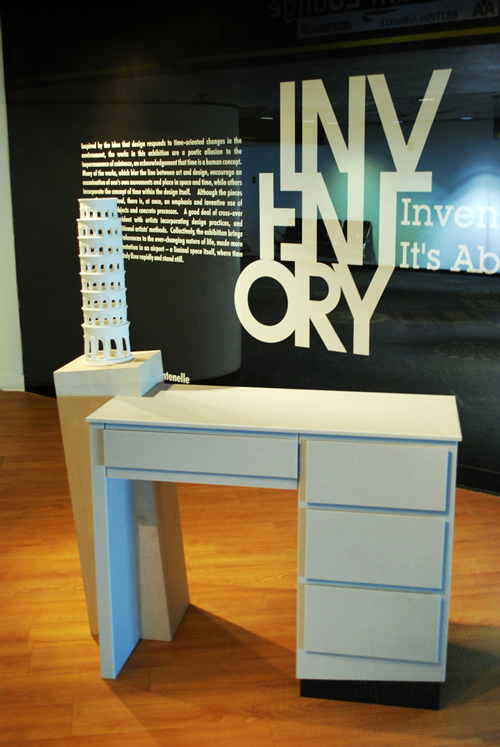 Inspired by the idea that design responds to time-oriented changes in the environment, the works in this exhibition are a poetic allusion to the impermanence of existence, an acknowledgement that time is a human concept. Many of the works, which blur the line between art and design, encourage an examination of one's own movements and place in space and time, while others incorporate the concept of time within the design itself. Although the pieces are rather conceptual, there is, at once, an emphasis and inventive use of materials, found objects and concrete processes. A good deal of cross-over thinking is also evident with artists incorporating design practices, and designers using traditional artists' methods. Collectively, the exhibition brings together a series of references to the ever-changing nature of life, made more poignant by its presentation in an airport – a liminal space itself, where time seems to simultaneously flow rapidly and stand still.
Guest Curator: Thais Fontenelle


Gallery

just past the Concourse E security checkpoint
For more information on this exhibition, please contact the Miami-Dade Aviation Department's
Division of Fine Arts and Cultural Affairs at 305-876-0749.