Central Terminal Gallery

Miami-Dade Aviation Department
Miami International Airport
Division of Fine Arts & Cultural Affairs
Presents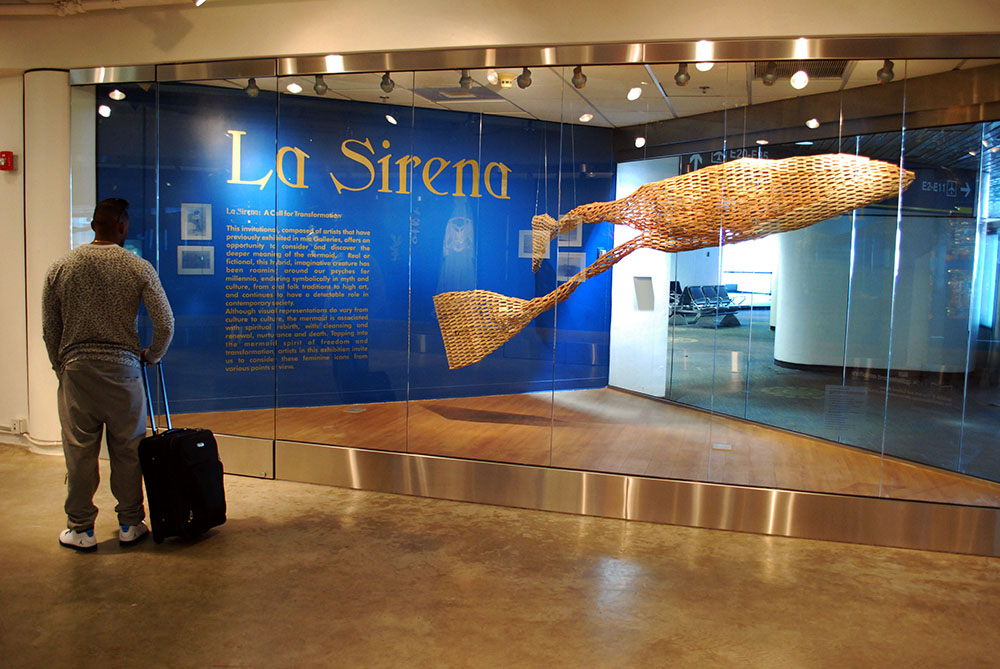 This invitational, composed of artists that have previously exhibited in mia Galleries, offers an opportunity to consider and discover the deeper meaning of the mermaid. Real or fictional, this hybrid, imaginative creature has been roaming around our psyches for millennia, enduring symbolically in myth and culture, from oral folk traditions to high art, and continues to have a detectable role in contemporary society.
Although visual representations do vary from culture to culture, the mermaid is associated with spiritual rebirth, with cleansing and renewal, nurturance and death. Tapping into the mermaid spirit of freedom and transformation, artists in this exhibition invite us to consider these feminine icons from various points of view.

Participating artists: Ray Azcuy, R.F. Buckley, Bill Burke, Pablo Cano, Eric Conrad, Edouard Duval Carrié, Jean-Baptiste Jean Joseph, Dina Knapp, Emilio Adan Martinez, Marie Mennes, Gary Monroe, Peggy Nolan, Damian Rojo, Carolina Sardi, Gerry Stecca and Kristen Thiele.
For more information on this exhibition, please contact the Miami-Dade Aviation Department's
Division of Fine Arts and Cultural Affairs at 305-876-0749.


Gallery

just past the Concourse E security checkpoint