Club America J - South Terminal
The Club America lounge is a private independent nonaligned airport lounge that offers passengers a beautifully appointed atmosphere with comfortable seating and great views of downtown Miami. It's a place where you can take a shower and refresh yourself as you wait for your flight. Premium access to airline representatives who can revise your flight arrangements is available as well.
Location:


, after the security checkpoint past Gate J5. Take private lounge elevators or escalators to the third level.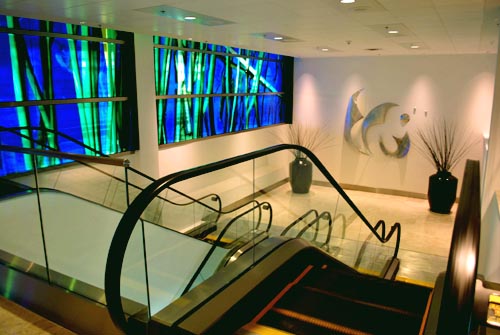 Services: The lounge offers a full complimentary bar including premium brand liquor, sandwiches, cookies, snacks, local phone service, flight monitors, flight announcements, newspapers, magazines, fax, copier, scanner and a business center with private work station desks, power outlets, internet connections for laptops, computers, wireless printers, free wireless internet access and flat screen TVs. The lounge also features shower facilities equipped with towel warmers and telephones with local service within the shower area.
Access: Access to the lounge is by invitation only through the member airlines and is generally offered to those passengers travelling first and business class.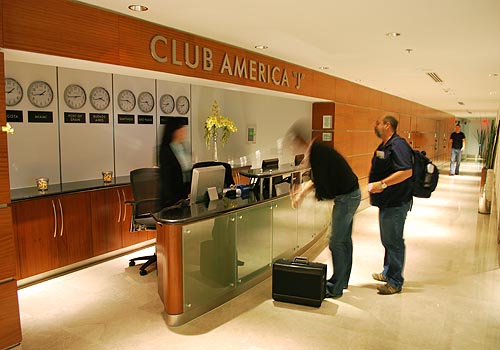 Location:


, by gate J5 past security checkpoint
Hours and Days of Operation: 5:00 a.m. to Midnight
Phone: 305:876-7676 - Fax: 305:869-8555
Contact:
Operator: International Airport Management Inc.
P.O. Box 998018
Miami, Fl 33299