Community Projects - Terminal E to D
Miami-Dade Aviation Department
Miami International Airport
Division of Fine Arts & Cultural Affairs
Presents
Miami Dance Mecca, January 2014
Augusto Soledade Brazzdancere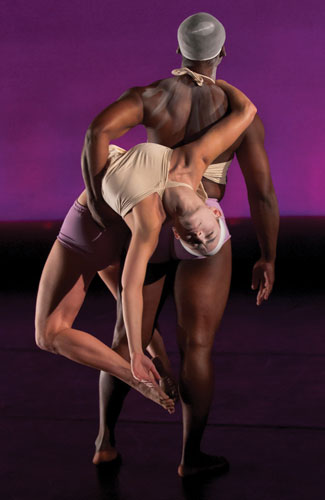 Augusto Soledade Brazzdance is a non-profit Miami-based dance company whose mission is to promote the production of dance as a form of art by bringing cultural and artistic awareness to the community. The company performs a distinct contemporary dance style that embraces various cultures and seeks innovative projects that create fresh content and outlook on global life.
Augusto Soledade Brazzdance's dancers are professional artists with a wide and well-rounded training background ranging from classical and contemporary ballet to modern and contemporary dance as well as African diasporic dances. Dancers come from various backgrounds including Caribbean, Brazilian and North America. The diverse make-up of the artistic body is welcomed in Miami and reflects an essential element in the definition and expansion of the company's signature style.
Since its relocation to Miami in 2004, Augusto Soledade Brazzdance has enjoyed an unprecedented growth that has placed the company among the leading contemporary dance companies in the community.
Miami Dance Mecca features beautiful images of Augusto Soledade Brazzdance beyond the fleeting moment of performance. It is a celebration of the emotion, texture and precision in movement as the dancers leap, turn and design the space within the camera frame.