MIA Galleries

Miami-Dade Aviation Department
Miami International Airport
Division of Fine Arts & Cultural Affairs
Presents
UNFAIR: Alex Heria
opens October 2014
North Terminal, Gates D22 – D25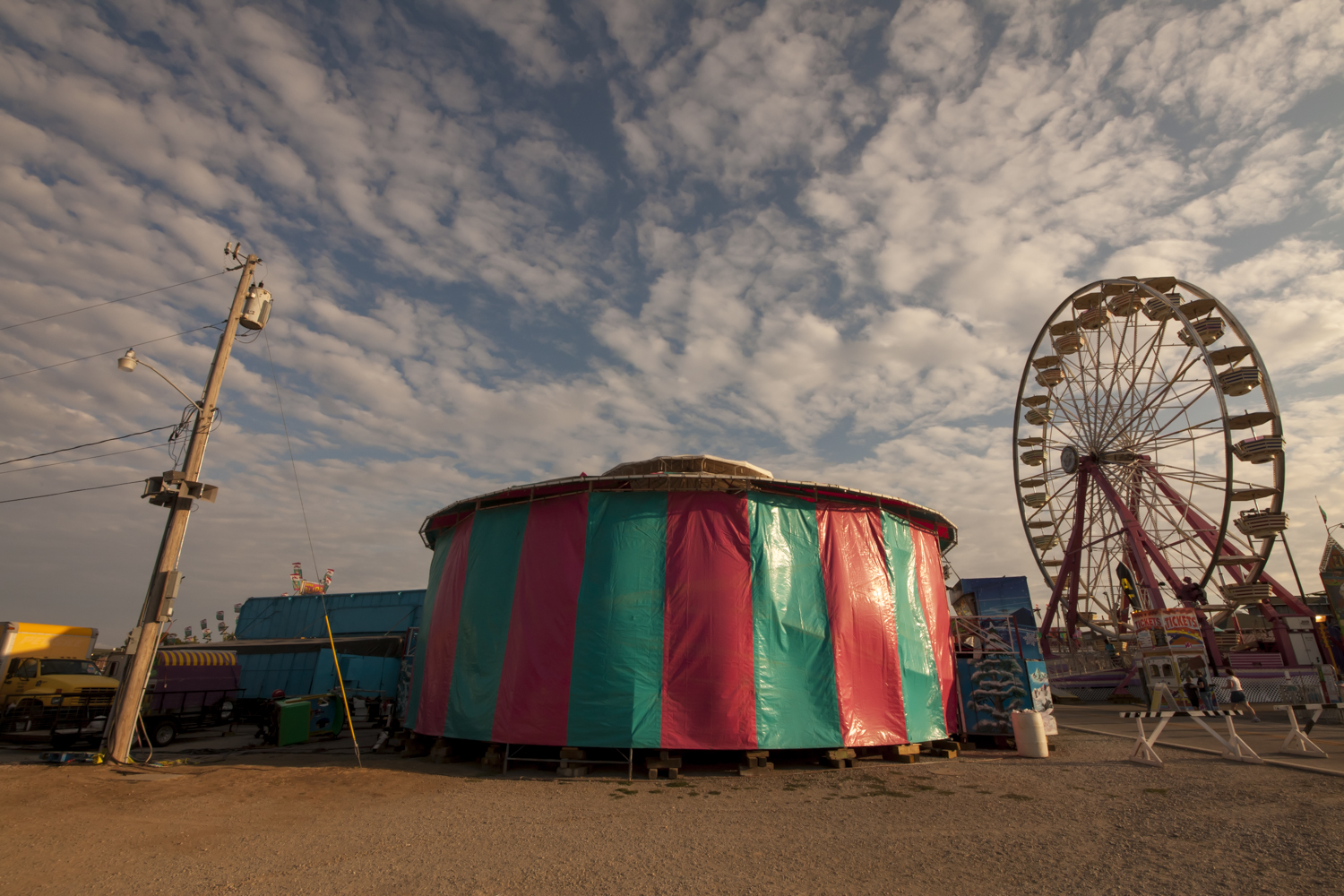 Alex Heria, Big Top, Missouri State Fair, 2012, digital photography

The title of this current body of work alludes to notions of fun, the absurd and the timeless, never-ending levity of the county fair. Rides, lights, food – everyone waits for this yearly extravaganza. Yet, there's always a hint of an underlying sadness. Perhaps it's because it only lasts a short time, or maybe it's the often times curious characters that run the midway and concessions. The photographs in this exhibition form part of a much larger photographic series taken at county and state fairs exploring the differences and similarities among people and their local sociological personalities.
Arturo Rodríguez: Arrivals and Departures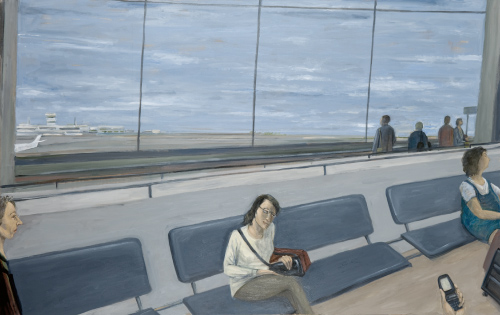 Arturo Rodríguez, Departures XXI, 2009, oil on canvas
Arturo Rodríguez: Arrivals and Departures is a series of paintings capturing the poetics of airports. Beautifully and sensitively painted, these works offer us opportunities to reflect on the experience of travel, one that can, as in all transitions, elicit the full range of emotional responses. There is a strong feeling of melancholy and expectation in these paintings, a recognition that we are ultimately alone in the world, but, at the same time, we can also recognize that there is a beauty and urgency to the depiction of emptiness we see here - like a mirror showing us more of ourselves.
Arrivals and Departures
Central Terminal Gallery
opens August 2014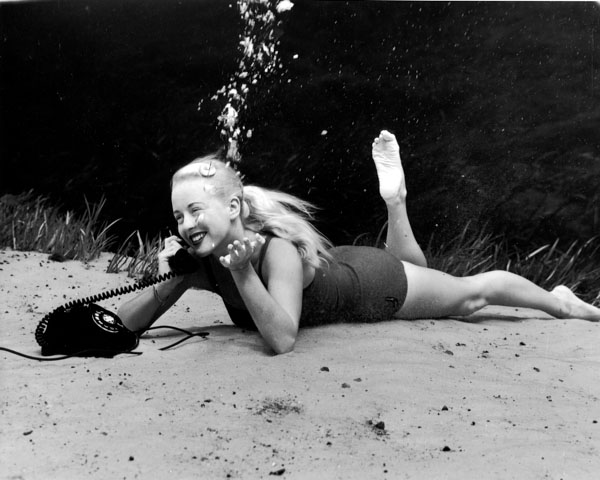 Silver Springs
Photographs by Bruce Mozert
opens August 2014
North Terminal, near Gate D31
Bruce Mozert (b. 1916) created some of the most memorable kitsch photography in the era of Florida's tourism marketing boom of the 1950s. A true innovator in underwater photography, his staged images of beautiful models in crystal-clear waters were sent out on wire services from the 1940s through the 1970s, enticing snowbound northerners to become snowbirds and experience Silver Springs as Florida's premier tourist attraction.
Photographer Gary Monroe has selected some of the best underwater photographs that capture those heady times in all of their whimsical glory. As Bruce Mozert's photography comes to light, his best work will likely be recognized as iconic images of the State of Florida's recent cultural past while becoming integrated into the broader world of photographic aesthetics.
"Rock Flower"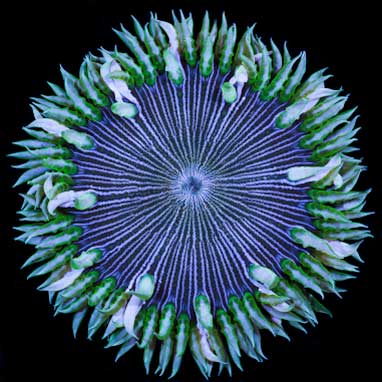 CORAL MORPHOLOGIC

Opens July 2014
North Terminal, near Gate D31

Coral Morphologic is as an art-science hybrid comprised of marine biologist Colin Foord and musician Jared McKay. Together they present coral reef organisms as both alien and archetypal life-forms through multi-media and site-specific artworks. Coral Morphologic finds itself firmly rooted in the present time and place of Miami: a city built primarily from limestone that has been recycled from thousands of years of local reef-building, and home to a diverse cultural community that mirrors its colorful aquatic ecosystems. Years of scientific observation in both the wild and the lab have led Coral Morphologic to identify metaphors applicable to both coral reef life and the urban human condition. We have concluded that there is an inseparable affinity between Miami and the reef, and seek to illuminate this relationship through our works.

The fluorescent soft corals featured in this photographic exhibit are all native to the coral reefs in and around Miami.

Learn more: www.coralmorphologic.com
Twitter/Instagram: @coralmorph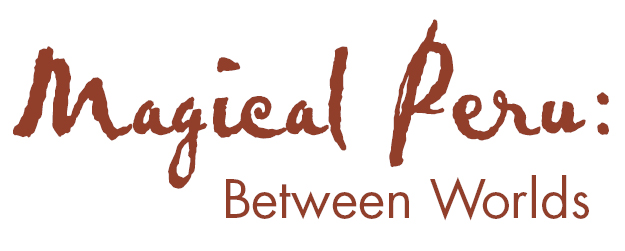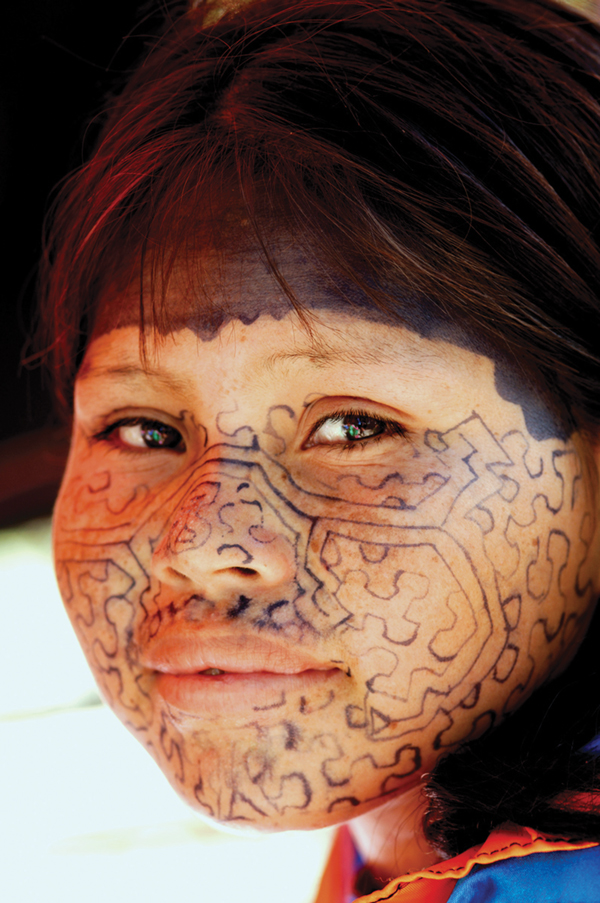 Opens May 2014



South Terminal Gallery - International Greeters Lobby, 4th Floor Mezzanine

Photo courtesy Gregg Woodard
For more information on this exhibition, please contact the Miami-Dade Aviation Department's
Division of Fine Arts and Cultural Affairs at 305-876-0749.