(Miami-Dade County, FL) -- Miami International Airport's North Terminal moved one step closer to final completion on Tuesday, July 20, with the completed renovation and re-opening of 16 gates (D-1 to D-19) in the former Concourse A, which has been re-named and is now an extension of Concourse D. North Terminal's security checkpoint #1, which provides direct access to the 16 new gates, also opened on July 20.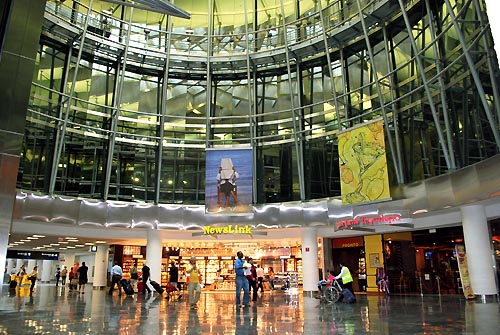 The eight gates closest to the checkpoint are fully operational and the other eight will start serving flights in September when the North Terminal SkyTrain, a rooftop automated people mover system, begins service. The SkyTrain will transport passengers from one end of the mile-long concourse to the other for connecting flights within a few minutes.
When North Terminal's Regional Commuter Facility and its two passenger gates open for American Eagle passengers at the end of July, only six of the facility's 50 gates will remain to be opened next year.
Concourse A was closed temporarily in November 2007 to expedite North Terminal construction.
For more information on North Terminal, go to http://www.miami-airport.com/cip_north_terminal.asp.