(Miami-Dade County, FL) -- On January 15, Miami International Airport welcomed the inaugural flight of Tampa Cargo Airlines' new Airbus A330-200F, one of only 15 of these new generation freighter aircraft in use worldwide and the first of its kind in Latin America. The inaugural flight received a water cannon salute from Miami-Dade Fire Rescue upon its arrival from Medellin, Colombia.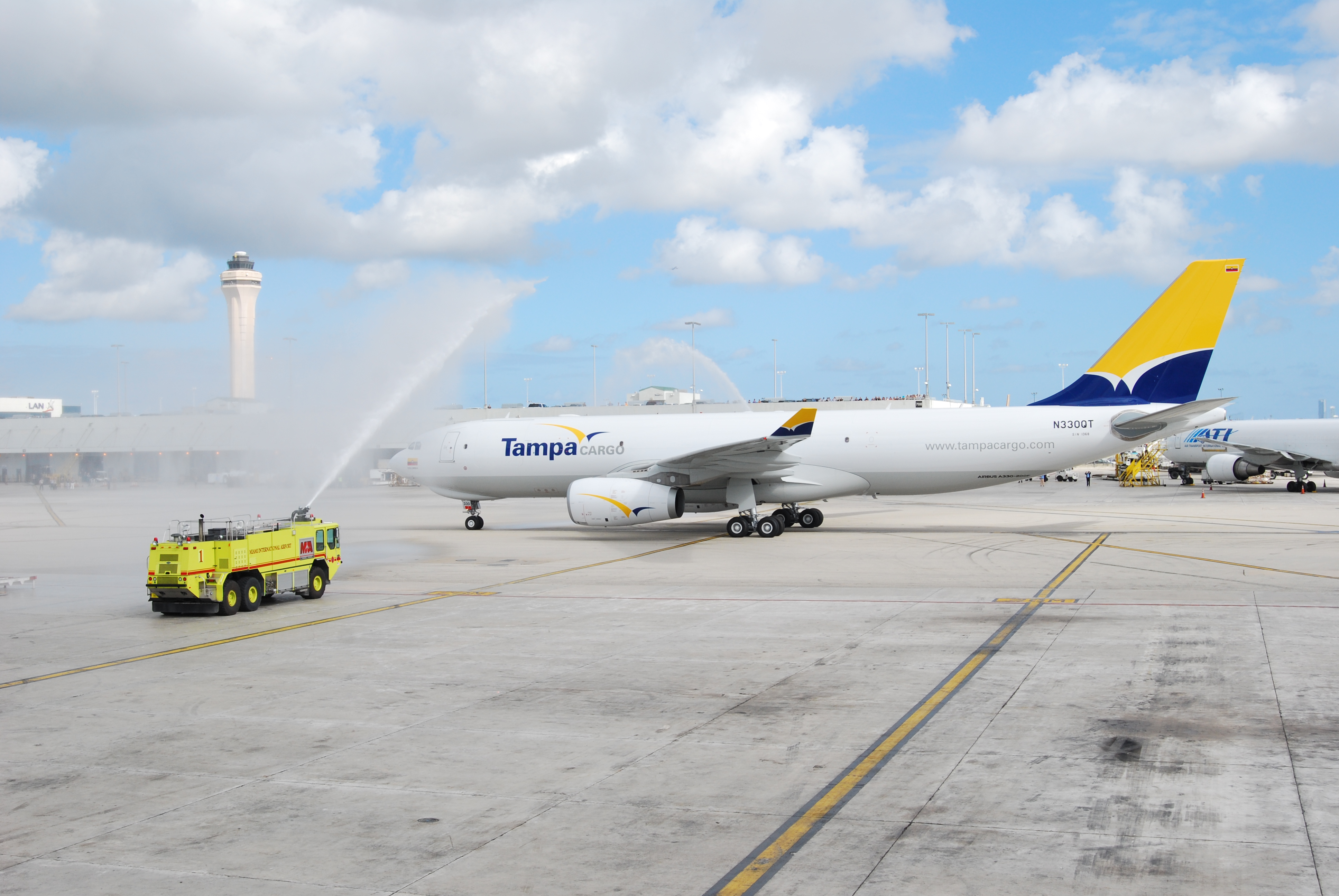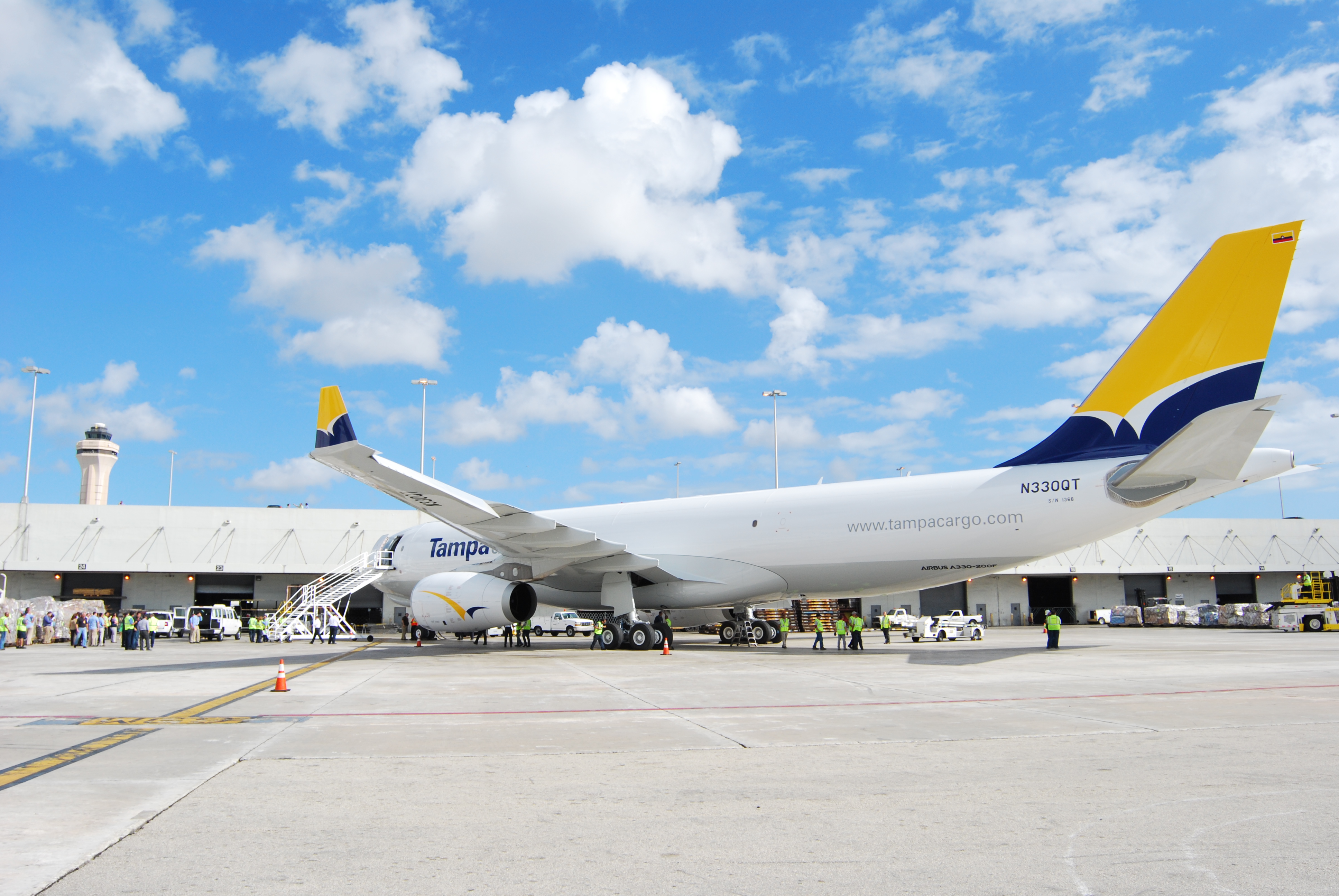 To download a hi-res version of this photo, go to http://www.miami-airport.com/photos.asp
The A330-200F is one of the world's only mid-size, all-cargo aircraft capable of carrying 70 metric tons up to 4,000 nautical miles. Tampa Cargo will add four of the mid-size freighters to its fleet to serve its 12 destinations throughout Latin America, including: Medellin; Barranquilla; Cali; Bogota; Lima; Quito; Guayaquil; Caracas; Valencia; Asuncion; Manaus; and Curacao.

Tampa Cargo, AviancaTaca Holding's cargo airline based in Colombia, ranks among the top five of MIA's 38 freighter carriers. In 2012, the airline transported 142,985 tons of freight between MIA and Latin America, including its top imports of flowers, fruit and vegetables, seafood and textile products, and exports such as computers, industrial machinery and parts, telecommunications equipment, vehicle parts and tires. In 2011, Colombia was MIA's top trade partner for total tonnage with 225,822 tons valued at more than $6.3 billion.
For more information about Tampa Cargo Airlines, go to www.tampacargo.com.