(Miami-Dade County, FL) -- Peter J. Dolara, the American Airlines Senior Vice President from 1989 to 2012 who helped build Miami International Airport into the top U.S. gateway for Latin America and the Caribbean and busiest in the nation for international flights, now has the main international entrance to the airport named in his honor.

On January 31, Miami-Dade County Mayor Carlos A. Gimenez, Board of County Commissioners Chairwoman Rebeca Sosa and members of the County Commission hosted an unveiling ceremony for the "Peter J. Dolara World Gateway" inside MIA's new North Terminal International Arrivals Facility for a surprised Dolara and his family. In attendance for the ceremony were numerous former and current American Airlines executives, including: Tom Horton, Chairman, President and CEO of AMR Corporation; Gerard J. Arpey, AMR Chairman and CEO, 2004-2011; and Robert L. Crandall, AMR Chairman and CEO, 1985-1998.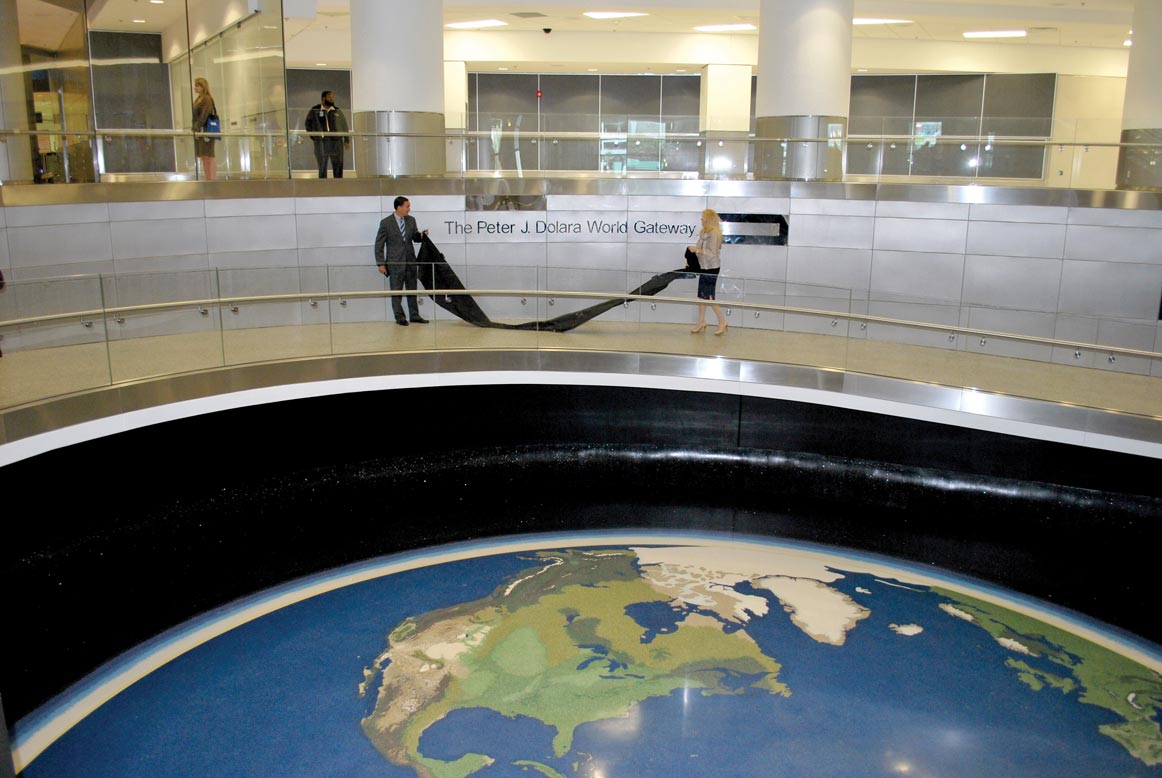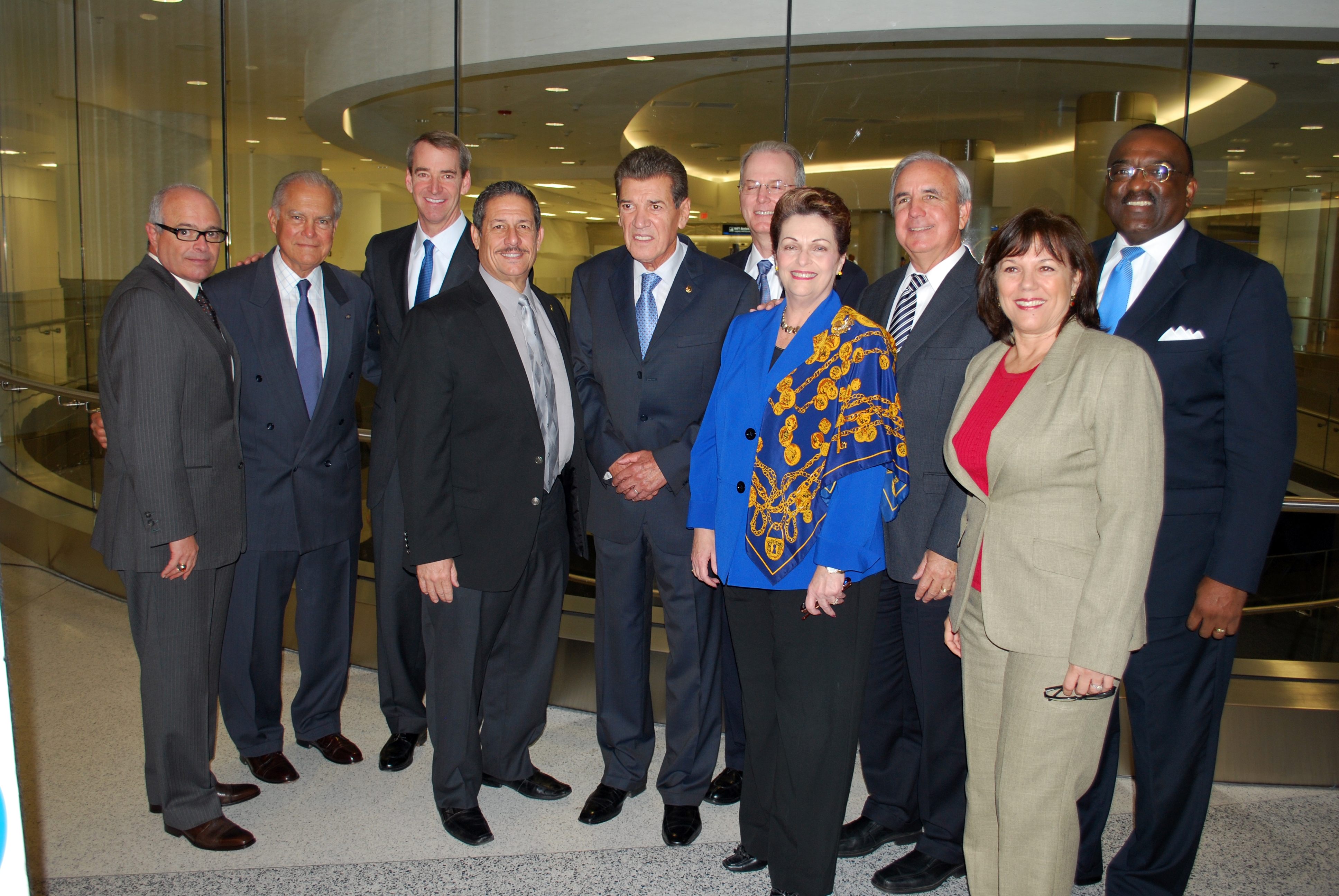 American Airlines vice presidents Art Torno and Marilyn Devoe unveil the Peter J. Dolara World Gateway inscription.
Joining Dolara (center) at the unveiling ceremony were: Miami-Dade Aviation Director Jose Abreu; Commissioner Javier D. Souto; AMR Corporation Chairman, President and CEO Tom Horton; Commissioner Jose "Pepe" Diaz; Former AMR Chairman and CEO Gerard Arpey; Chairwoman Rebeca Sosa; Mayor Carlos A. Gimenez; Vice Chairwoman Lynda Bell; and Commissioner Dennis C. Moss.
To download hi-res versions of these photos, go to http://www.miami-airport.com/photos.asp

"There are few people who have meant more to the growth and success of Miami International Airport than Peter Dolara, "said Mayor Gimenez. "For someone who has helped expand international travel in Miami-Dade County like no one else, it is only fitting that the entrance to our community from our new international arrivals facility is named in his honor."

The walkway, which opened on July 31 as part of the new three-level arrivals facility, will help welcome 70 percent of the passengers who arrive at MIA on international flights. The inscription "Peter J. Dolara World Gateway" is now permanently displayed on the wall of the circular walkway between the facility's second and first floor that wraps around terrazzo artwork on the first floor featuring a rendering of the globe.

Under Dolara's leadership, American Airlines' Miami hub grew from 200 employees to become the company's largest international gateway with more than 9,000 employees and, beginning this past November, operate its largest daily schedule ever with 328 daily flights to virtually every major destination in the Western Hemisphere. With North Terminal as its hub for Latin America and Caribbean, American and American Eagle carried a record 27 million passengers at MIA in 2012.