The Miami-Dade Aviation Department (MDAD) hosted opening receptions in the last week of February for 100 Latinos Miami and Carnival Arts: Celebration and Transformation, two new art exhibitions at Miami International Airport.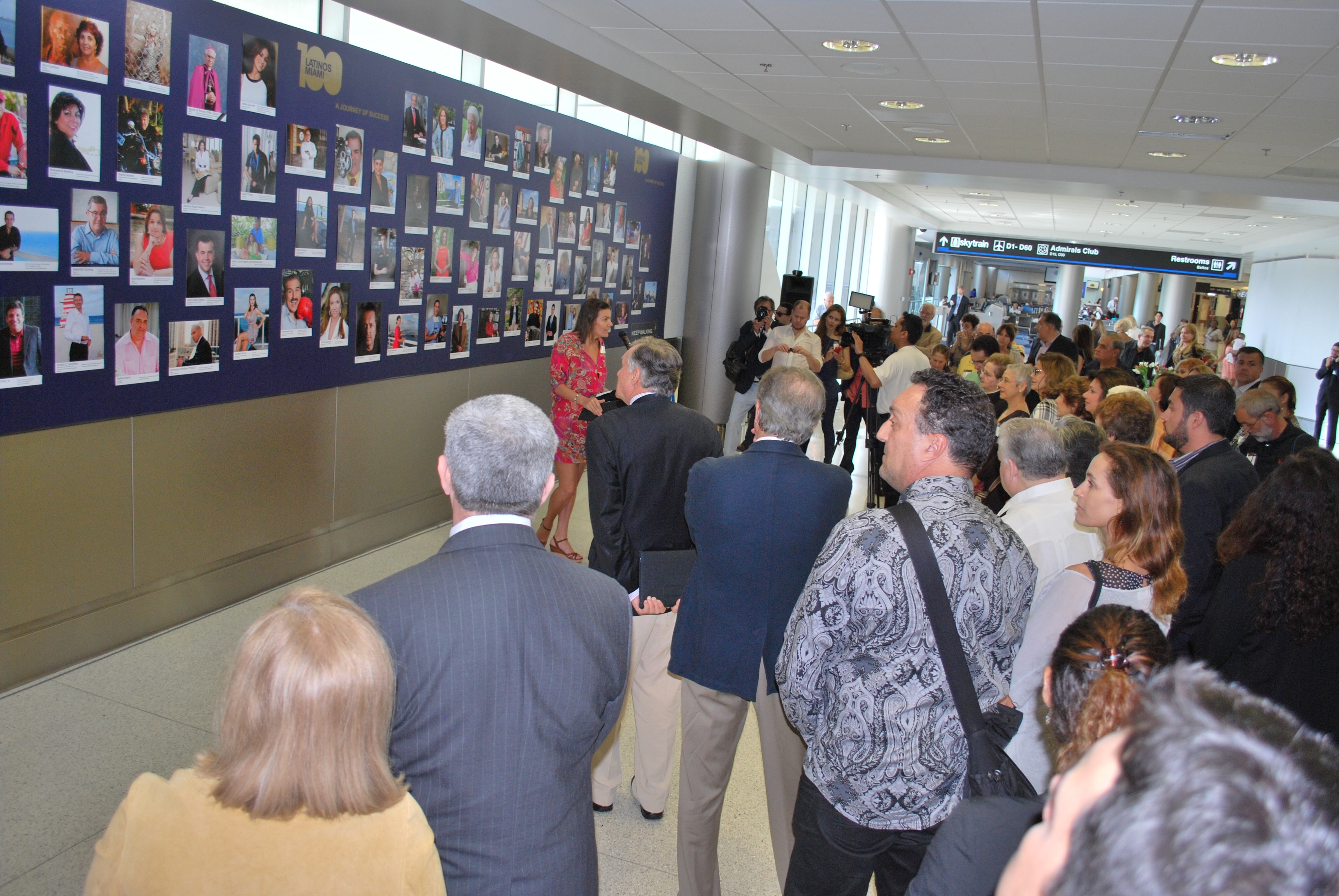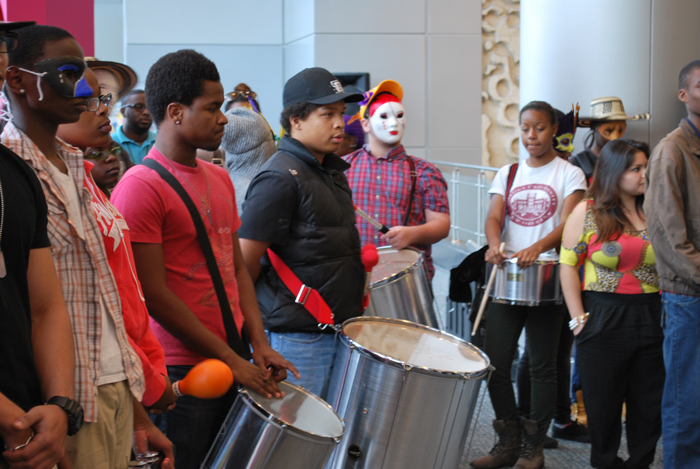 To download a hi-res version of this photo, go to http://www.miami-airport.com/photos.asp.
100 Latinos Miami is a photography exhibition near Gate D-31 inside MIA's North Terminal D that honors 100 local Hispanic immigrants who have made significant contributions to the economic, social and cultural development of South Florida. Twenty of the honorees were joined by family and friends on February 25 to view the exhibition for the first time. MDAD's Division of Fine Arts and Cultural Affairs once again partnered with the Panamerican Foundation to present the second edition of 100 Latinos Miami. The first edition began as a popular published work in Spain by Latin American journalist Verónica Durán Castello to document her own immigration experience and that of 100 other Hispanics. It expanded to Miami as a publication and dynamic exhibition at MIA in 2011. For more information, go to http://www.miami-airport.com/comm_project_north_terminal_past_connector.asp.

Carnival Arts: Celebration and Transformation, on display in MIA's South Terminal Gallery, showcases masks and costumes made by teens living in youth crisis shelters in Miami and Homestead who have participated in the Carnival Arts Program (http://carnivalarts.us/). According to the program, the children "make masks and costumes that hide their identities, yet reveal how they feel about themselves and the world around them." The teens also learn carnival drum and dance traditions from around the world. Officials from the Aviation
Department, Barry University and Miami Bridge Youth and Family Services celebrated the unveiling of the exhibition on February 28 with a mini-carnival that featured traditional music and dance performances from the South American countries of Brazil, Colombia and Peru. A Caribbean-themed celebration will be held at MIA on April 11. For more information, go to http://www.miami-airport.com/south_terminal.asp.