(Miami-Dade County, FL) -- Miami International Airport's newest art exhibition The Highwaymen: Florida's Landscape Painters, on display through June in MIA's Central Terminal Gallery, is a collection of 28 vividly painted oil landscapes by young African-American artists, referred to now as the Highwaymen, who defied the odds in the segregated deep south by painting fast and selling their portraits inexpensively from the trunks of their cars.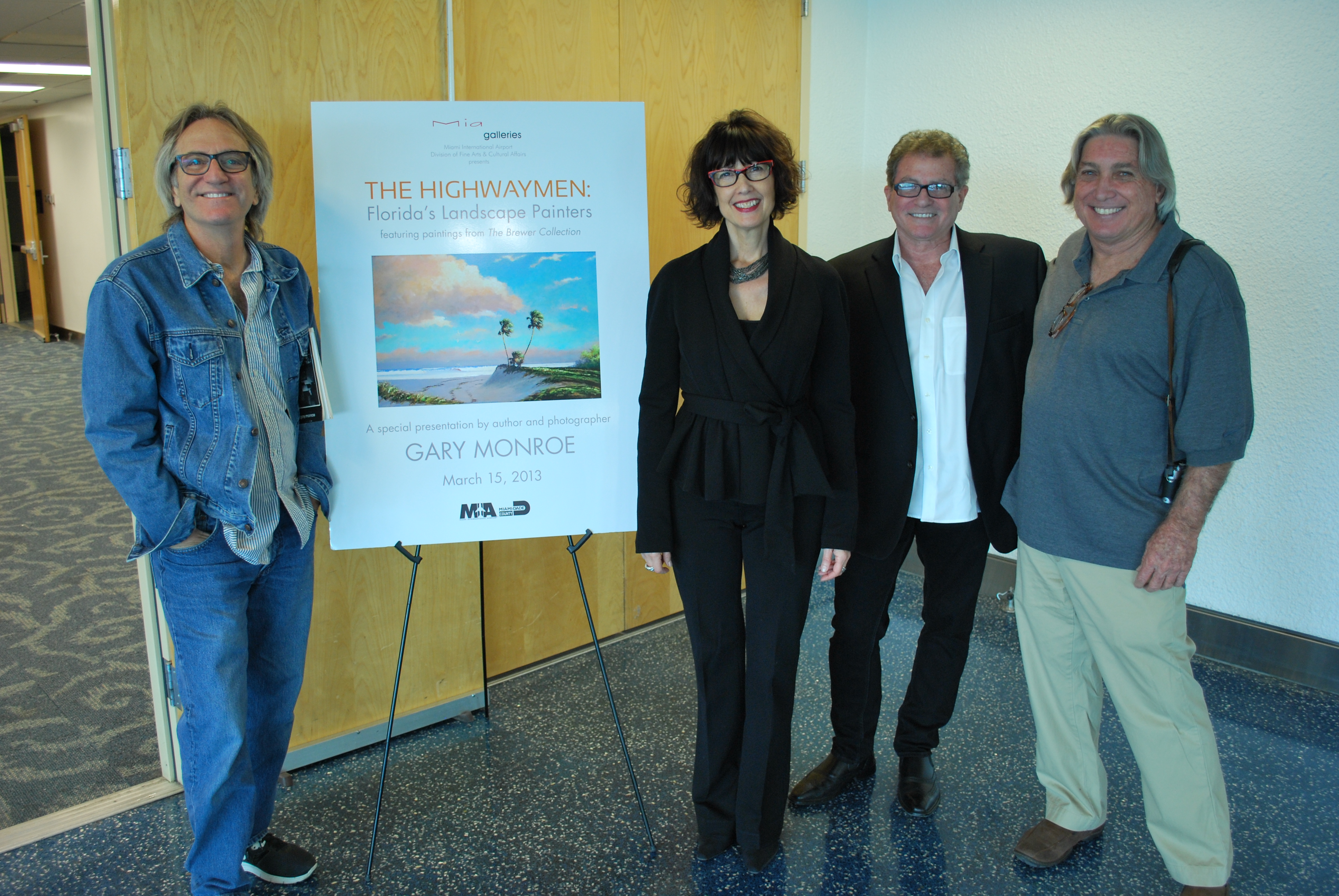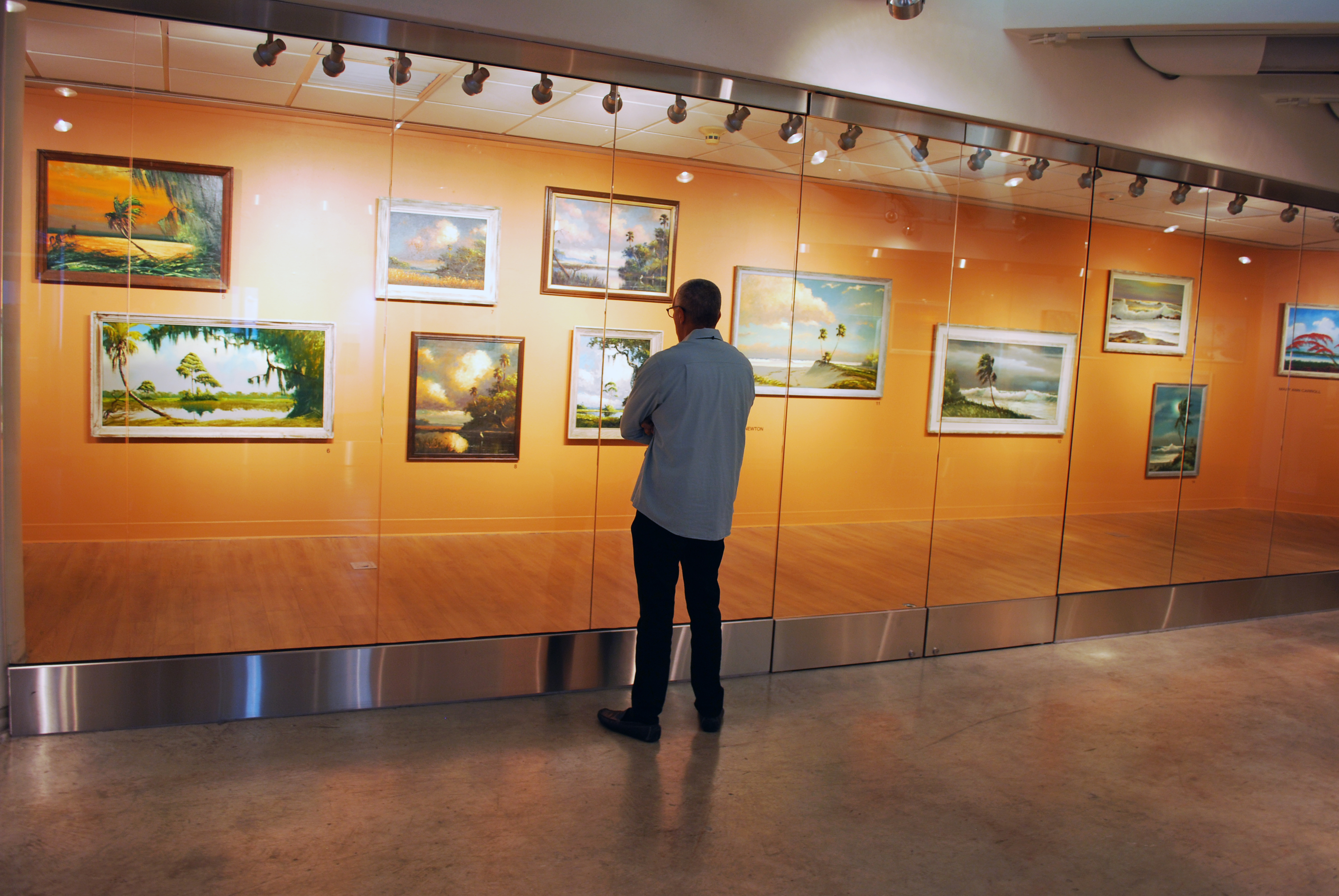 Yolanda Sanchez, Ph.D., Miami-Dade Aviation Department Fine Arts and Cultural Affairs Division Director (center) and Gary Monroe, photographer and author of several books about
the Highwaymen (far right) with friends who attended his lecture at MIA.

To download hi-res photos, go to http://www.miami-airport.com/photos.asp
The 26 self-taught Highwaymen painted their way out of citrus groves and packinghouse jobs in the Ft. Pierce area from the late 1950's to 1980 by creating idyllic images of Florida's tropical landscapes and peddling their work door-to-door throughout Florida's east coast. The group painted thousands of portraits that were dismissed as "motel art" at the time. Today, the paintings are celebrated as the work of American folk artists that once sold for $25 each but now go for thousands to owners such as Michelle Obama, Shaquille O'Neal and Jeb Bush.

To launch the exhibition, MIA hosted a lecture and book signing by Gary Monroe, whose 2001 book, The Highwaymen: Florida's African-American Landscape Painters, championed the Highwaymen's paintings and generated a national appreciation for their art. Among the 50 attendees of the lecture at MIA was Doretha Hair Truesdell, the widow of Alfred Hair, who was the group's charismatic leader until his tragic murder at age 29. Monroe has written many other books about Florida art, including two other books about the Highwaymen - Harold Newton: The Original Highwayman and The Highwaymen Murals: Al Black's Concrete Dreams. In 2004, he successfully nominated the Highwaymen to the Florida Artists Hall of Fame. Monroe is a native of Miami Beach and is a professor of art at Daytona State College. The exhibition and lecture were presented by the Miami-Dade Aviation's Department of Fine Arts and Cultural Affairs. For more information, go to http://www.miami-airport.com/mia_galleries.asp.