Opera music filled the halls of Miami International Airport's Concourse D in October when singers from the Florida Grand Opera's Young Artists Studio http://www.fgo.org/ serenaded travelers with the song Libiamo ne' lieti calici (the Drinking Song) from Verdi's La Traviata. Florida Grand Opera, America's seventh-oldest opera company, returned to MIA for five performances after doing the same last February. Cross-over rhythms from Africa and the Caribbean by AVENCUJA Master Drummers entertain unsuspecting passengers next month, following performances in past months by trombone artist Chad Bernstein and his jazz quartet, Brazilian band Forró in the Dark and Afro-Cuban dance troupe IFE-ILE – all part of MIA's monthly Musical Happenings program, which began in July.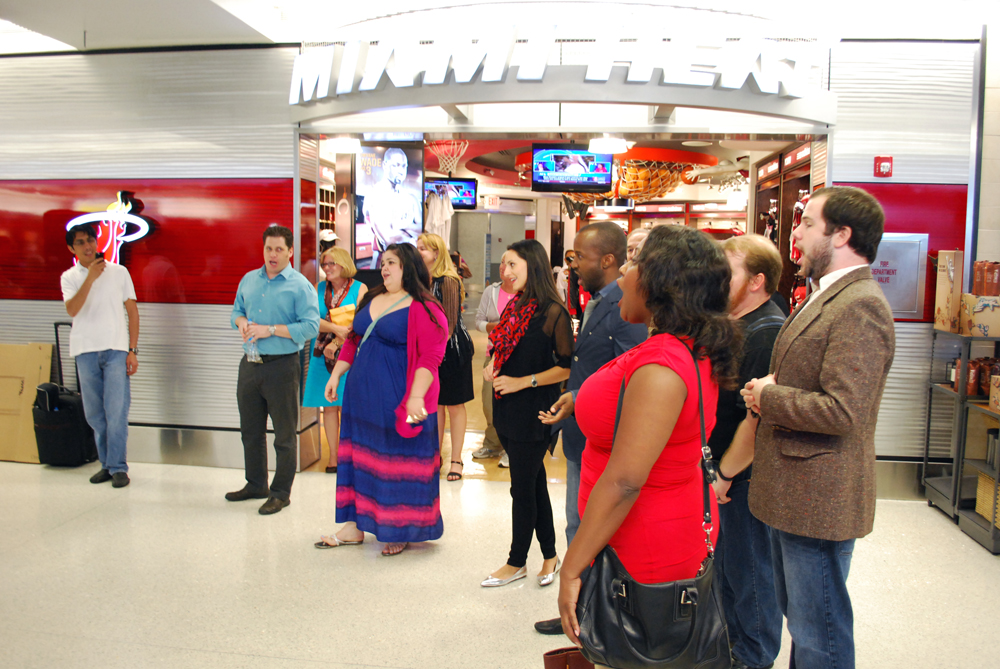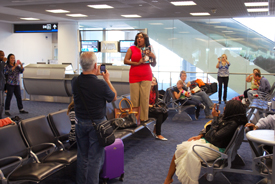 To download hi-res photos, go to http://www.miami-airport.com/photos.asp.
"We are delighted to make performances by professional artists part of the travel experience at MIA," said Miami-Dade Aviation Director Emilio T. González. "Passengers are elated when someone thought to be a fellow traveler passenger breaks into song and is joined by other singers for these spontaneous performances. It's a marvelous experience."
The Musical Happenings program is funded by a grant from the Knight Foundation Arts Challenge and is being coordinated by the MDAD Fine Arts and Cultural Affairs Division. To learn more, go to http://www.miami-airport.com/art_and_exhibitions.asp.