Site Specific - Terminal F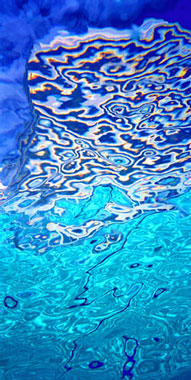 Waterspaces
Petra Liebl-Osborne


, level 2
Open to the public
These underwater photographs depict inside views of vacant swimming pools. The images represent the perception of specific spaces beneath the water's surface and mirror experiences with the color blue as a surrounding element. The ever-changing reflective lines and forms create infinite shades of blue and are symbolic of the holiday and leisure culture of South Florida.
Petra Liebl-Osborne is an internationally recognized artist and art historian with exhibitions in Germany, Italy and the US. She is currently focusing on site-specific artworks (such as, Approach towards an Architecture – The Casa Malaparte on the Island of Capri). She works with a variety of media: painting, fabric, photography, video and digital imaging.
For more information, please contact the Division of Fine Arts and Cultural Affairs at 305-876-0749.