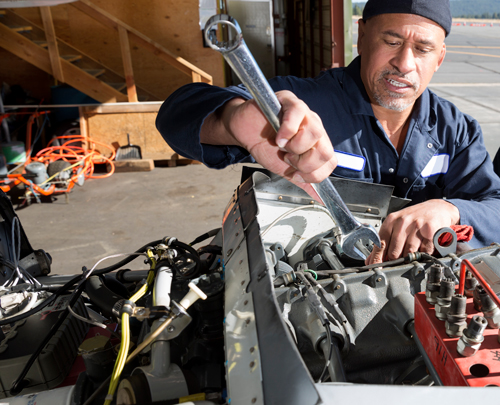 Maintenance, repair and overhaul (MRO) services at MIA range from turnaround and line maintenance to heavy maintenance checks, aircraft modifications, avionics services, exterior and interior refurbishments, engine repair and replacement, airframe and accessory services, non-destructive testing, unscheduled maintenance and fuel tank repair. These services are provided by a myriad of companies holding FAA, EASA, Singapore CAAS, Korean MLIT, Bermuda DCA, Japan JCAB, Brazilian and Aruba certifications, among others.
Line Maintenance Companies
---
AAR
305-871-2104
---
American Airlines
305-870-4000
---
Aviation Main Services
305-871-4766
---
Commercial Jet
305-341-5150
---
East Coast Tank Sealing
305-635-1900
---
F & E Aircraft Maintenance
305-871-3758
---
Jet Aircraft Maintenance
305-869-4402
---
KLM
786-223-4233
---
LAN Cargo S.A.
786-265-6000
---
Miami Tech Line Maintenance Support
305-871-3100
Real Estate Quick Links
Real Estate Resources
Contact Information
Contact us & Learn more:
Miami-Dade Aviation Department
Real Estate Management
Non-Terminal Section
Tel: (305) 869-4588
Onsite:
2261 N.W. 66 Avenue
Building 702, Suite 217
Mailing:
P.O. Box 025504
Miami, Florida 33102