American Express - The Centurion Lounge
American Express - The Centurion Lounge In MIA

Airport is first in the Southeast U.S. and fifth in the country with exclusive lounge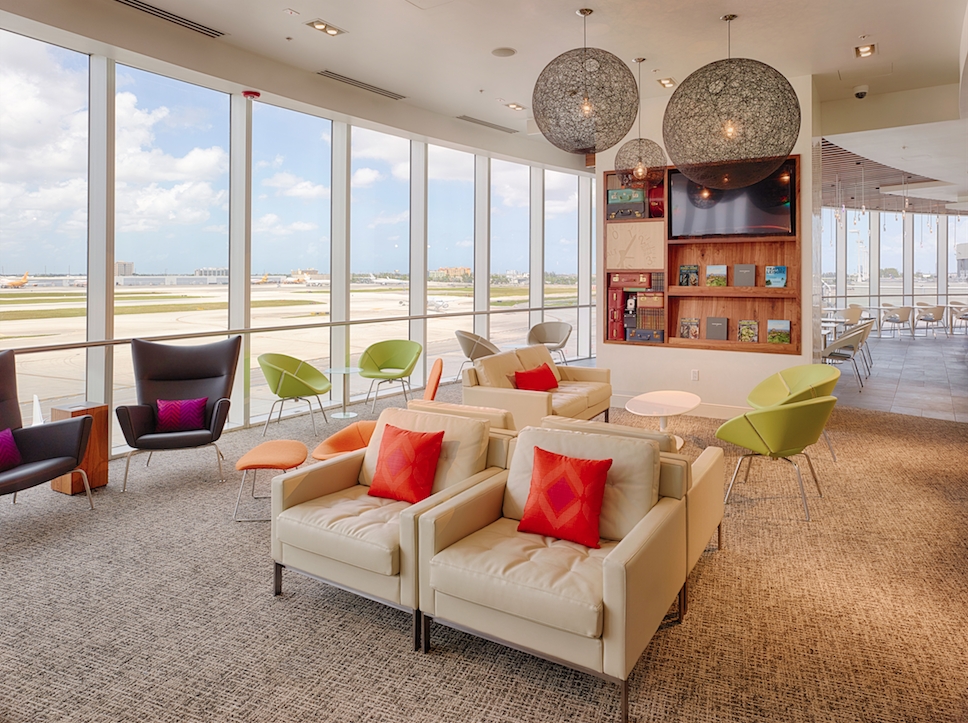 American Express - The Centurion Lounge


by Gate D-12
The new 8,000-square-foot lounge near Gate D-12 in MIA's North Terminal, exclusive to American Express Card Members and a key complimentary benefit for Platinum Card Members is open from 05:00 a.m. to 11:00 p.m. . The lounge features the following amenities:
World-class food from local James Beard award-winning Chef Michelle Bernstein

Beverages from renowned Mixologist Jim Meehan

Spa treatments from exhale® spa, including massages and manicures

Dedicated work spaces with high-speed Wi-Fi and plenty of power outlets

Soundproof kids play area

The Centurion Lounge in MIA also includes several unique features that pay homage to the city's reputation for design, most notably a floor-to-ceiling textural wall resembling a wave that gives a nod to the city's coastal vibe. Like its sister locations, the lounge features artwork by Rock Paper Photo, highlighting iconic entertainment and music moments from Miami.

Access to The Centurion Lounge is complimentary for global Platinum Card® and Centurion® Members. Platinum® Card members who receive complimentary access may enter with up to two guests at no additional charge. Centurion members may enter with up to two guests OR immediate family (spouse or domestic partner, and children under 18) at no additional charge. Please note: Guest access is per Card Member, not per Card. Other American Express Credit and Charge Card Members may purchase a one-day pass at The Centurion Lounge for $50, however it is subject to availability and capacity. For more information, go to http://thecenturionlounge.com/.