Cell Phone Waiting Lot
Miami International Airport is providing a Cell Phone lot for Airport users to wait when picking up friends, family members or business associates. The Airport is providing 60 spaces for private, not-for-hire vehicles to use. The amenity is yet another customer convenience feature offered by MIA, and its use is free of charge. The Cell Phone Lot is conveniently located and is available 24 hours.
MIA Hassle Free (Time: 0:30)
Miami International Airport's new cell phone lot allows you to wait without hassles. Click here to view video
The lot is located just off LeJeune Road and NW 31 Street, accessible from LeJeune Road heading north or south.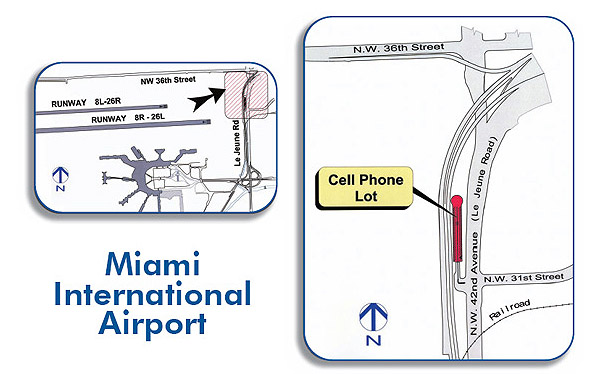 Driving Directions to the Cell Phone Lot
From the North
Take I-95 South to State Road 112 West. Exit at SR 953 – LeJeune Road South Take a right at the first traffic signal and proceed into the Cell Phone Lot
From the South
Take either State Road 826 Northbound OR the Florida Turnpike Northbound to State Road 836 East. Exit at SR 953 – LeJeune Road North Turn left at 31st Street and proceed into the Cell Phone Lot
Driving Directions
View Map, Driving Directions and Public Transportation Options To / From: (Scan QR Code to transfer information to your smartphone)

Coral Gables

Downtown

Port of Miami

Key Biscayne

South Beach

North Beach

Sunny Isles

Kendall

Key West

Fort Lauderdale Airport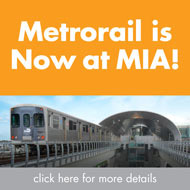 Get App and Go!
Miami-Dade Transit Tracker
Want to know when the next Metrorail train or Kendall Cruiser bus is arriving? Well, there's an iPhone app for that!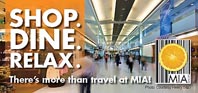 Miami and Beaches App
Miami and Beaches App offers great tips on where to go and what to do in Miami (iPhone and Android).