MIA Volunteer Ambassador Program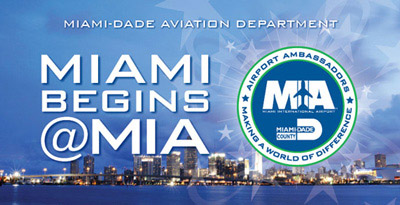 MEET MIA'S VOLUNTEER OF THE YEAR
The Miami experience really does begin at Miami International Airport where millions of passengers arrive each year. You can play a vital role in welcoming visitors to Greater Miami and the beaches as a Volunteer Ambassador.
Must be 21 years or older
Extensive security requirements
Minimum commitment of 4 hours per week, 100 hours per year
Free parking
Free uniforms
Eligibility for airline tickets
Airport discounts
Awards
Flexible schedules
Extensive training

Meet Liz & Casey, MIA's Goodwill Ambassador team
Apply online or download the application form

For additional information contact us by e-mail or by phone at 305-869-1859. Fax your completed application to 305-876-8470.
---
When Rossana Palacios relocated to Miami from Ecuador in 2003 as a 21-year-old and experienced the challenges of landing at a busy international airport, she promised herself she would do something to help others in her situation. She has kept her promise since becoming a Volunteer Ambassador at MIA four years ago, and was recognized for her service and dedication as the MIA Volunteer Ambassador of the Year at the airport's annual gala dinner on April 27.

"We honored Rossana with this award, but we are the ones who are truly honored to have her as one of our volunteer ambassadors," said Miami-Dade Aviation Department Terminal Operations and Customer Service Division Director Dickie Davis. "She is another shining example of the dedicated men and women who generously devote their personal time to making a positive first impression on our passengers."


At MIA's Volunteer Ambassador Recognition Gala: GMCVB President and CEO William D. Talbert III; Rossana's husband, David Baidal; Rossana Palacios; and MDAD Director José Abreu.

Palacios received two round trip tickets from American Airlines to fly anywhere in the continental U.S., the Caribbean or Mexico, and was honored by Miami-Dade County Commissioner Sally Heyman, Miami-Dade Aviation Department Director José Abreu and Greater Miami Convention and Visitors Bureau President and Chief Executive Officer William D. Talbert III.
---
The New MIA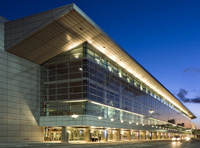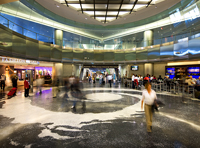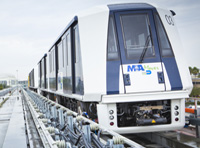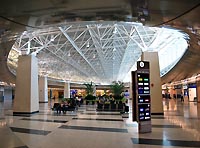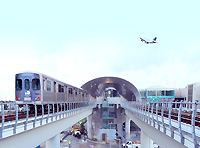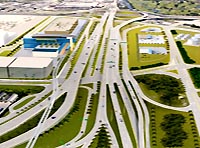 ---