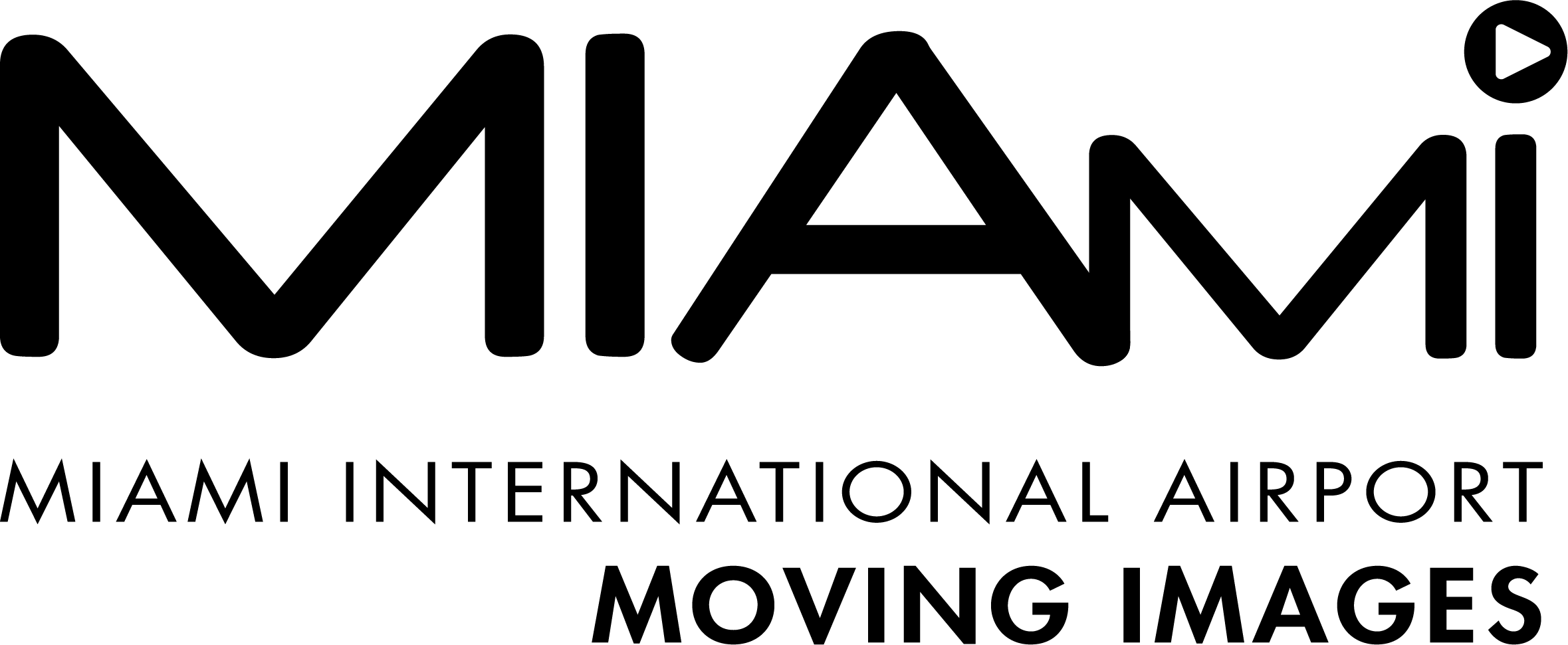 South Terminal J, post-security
Gate J7
Coral City Camera
Coral Morphologioc
Now Screening through September 2020
Coral City Camera (CCC), created by art-science duo Coral Morphologic, is an underwater camera streaming live from an urban reef in Miami, Florida. Located along the shoreline at the east end of PortMiami in about 10 feet of water, Coral City Camera provides a fish-eye view into the urban marine ecosystem that has developed around the human-made shorelines of Miami. For Coral City Camera @MIA, a selection of the camera's views at their very best are screening at MIAmi - Miami International Airport moving images video project - showing travelers that Miami has a vibrant marine ecosystem of its own and incredible biodiversity living just below our city's waterline.
The CCC is a public art and scientific research project by Coral Morphologic produced with Bridge Initiative and Bas Fisher Invitational as a part of WATERPROOF, a series of site-specific artists' projects developed in direct response to the environmental issues facing South Florida.
To learn more and watch live online 24/7 visit www.coralcitycamera.com.
Follow @coralcitycamera on Instagram, Facebook, and Twitter for daily highlights.
#ArtsatMIA #CoralCityCamera
The artwork was made possible with support from the John S. and James L. Knight Foundation, and the National Endowment for the Arts, as well as the support of the Department of State, Division of Cultural Affairs, the Florida Council of Arts and Culture and the State of Florida, the Miami-Dade County Tourist Development Council, the Miami-Dade County Department of Cultural Affairs and the Cultural Affairs Council, the Miami-Dade Mayor and Board of County Commissioners, Miami-Dade County DERM, the City of Miami Beach, Cultural Affairs Program, Cultural Arts Council, and the City of Miami Beach Mayor's Office, the Cowles Charitable Trust, Michele King Soffer, Reuben Molinares, Brian Butler, John McSwain, View into the Blue, True Pixel Productions, ACCRETE (NOAA), Rescue-a-Reef – UM, The Biscayne Bay Pilots, and the Miami Beach Marina.