Connecting Flights at MIA
What you need to know when you have a connecting flight.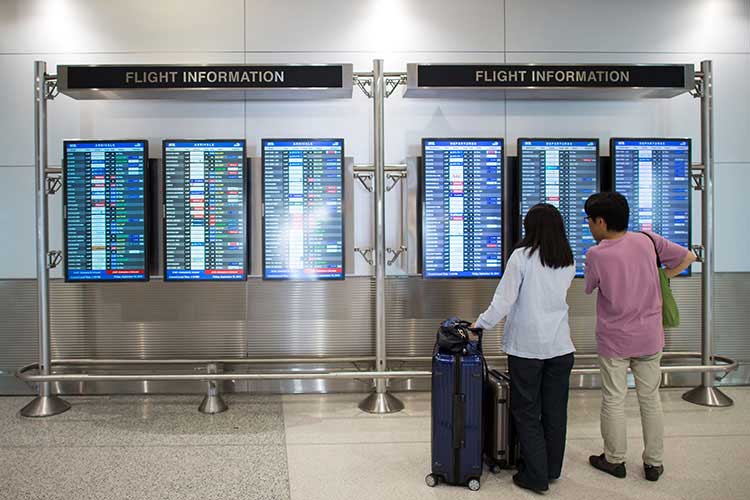 If you have a connecting flight, there are three terminals at MIA (view map)
Take a look at where all the ticket counters are located.

If you need to pass through U.S. Customs and Border protection, there are two areas:
-Exit at level 1
- Exit at level 1
- Exit at level 3
Time needed to clear the federal inspection process
The time needed to get through the federal inspection process will vary. Contact your airline or when you arrive find an airline representative to get help.
Make sure you know how to get expedited clearance when you arrive into the United States.
Finding Help
If you need help or information while at MIA, pick up one of our 24 hour white courtesy phones or visit our Tourist Information Center. The tourist information center is located at Central Terminal E and is open from 6 a.m. to 10 p.m.

Your safety and security is our number one priority. For additional information you may call us at 305-876-7000 or you can contact a specific department.
---
Traveling Today
CDC Travel Health Notice