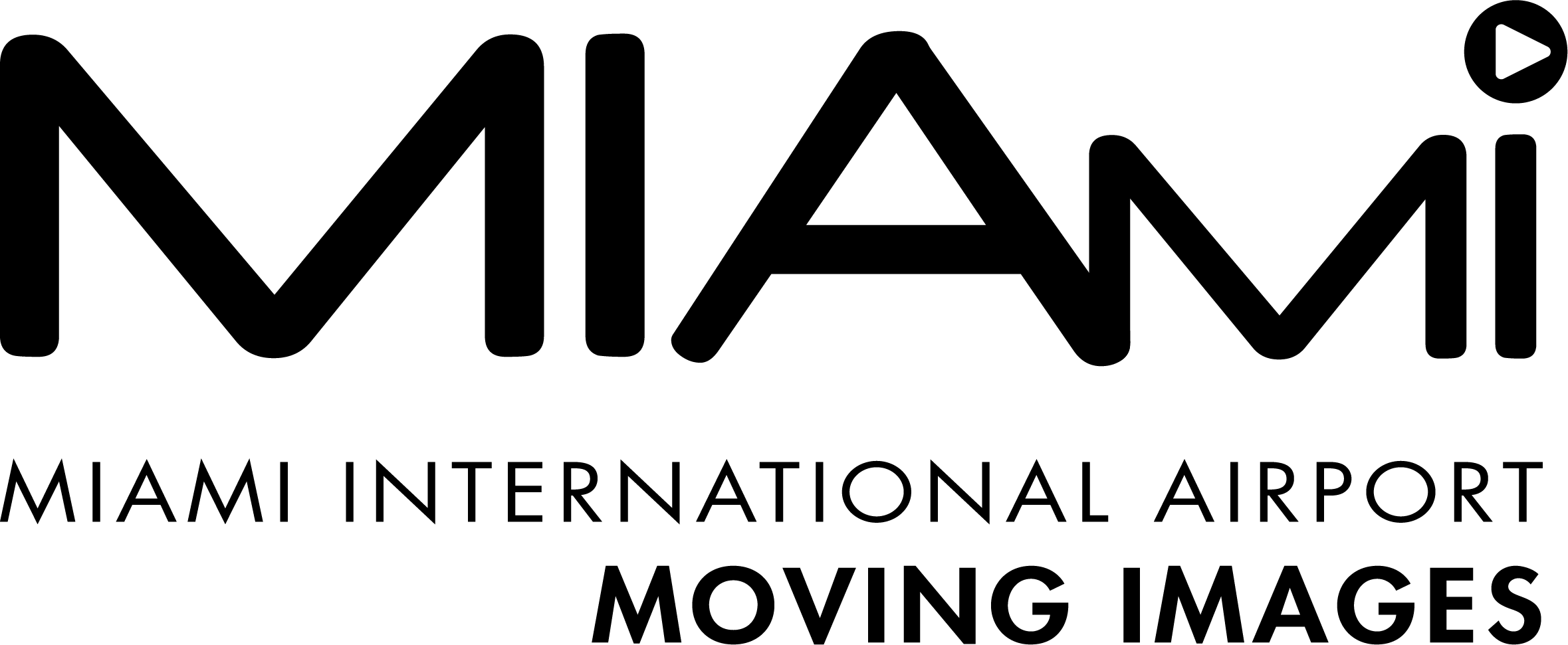 South Terminal J, post-security
Gate J7
Fall & Winter Series 2019 -2020
Carola Bravo, Claudio Marcotulli & Dinorah De Jesús Rodríguez
Carola Bravo is well-known for immersive video installations, site-specific installations, and urban interventions. Bravo's Migration Dreams Series work addresses space, time, ever-changing territories, and journeying to other lands in search of a better life. This video is inspired by Jacob Lawrence's seminal work, The Migration Series (1940-41) and her own personal story as an émigré from Venezuela.
Remo Memories, by Venezuelan, Miami-Based filmmaker Claudio Marcotulli, first premiered in 2017 in Havana, Cuba as part of the 305 Havana International Improv Festival. Marcotulli creates non-linear, surreal universes where vivid characters interchange feelings, personas and experiences, often Miami International Airport's Division of Fine Arts & Cultural Affairs is proud to present the Fall & Winter Film Series, a curated screening program featuring experimental films and video art by local artists and filmmakers Carola Bravo, Claudio Marcotulli, and Dinorah de Jesús Rodríguez. The program immerses viewers in stories addressing themes of personal memory, immigration, and journeys both physical to surreal.weaving multiple perspectives into one.
Dinorah de Jesús Rodríguez is a Cuban-born visual artist and experimental filmmaker. She juxtaposes hand-crafted celluloid film with digital video, investing hours of process: scratching original footage frame by frame then converting them to the "digital wizardry" of screen-time. Originally a moving image installation, casas viajantes recycles images from an intangible past and projects them into a more seemingly corporeal memory.
Carola Bravo (carolabravo.com)
Migration Dreams Series, 2015
Compilation, based on Jacob Lawrence's Migration Series (1941)
High-Definition video, color
14 min.
Claudio Marcotulli (claudiomarcotulli.com)
Remo Memories, 2017
Super 8mm film and digital video, color
7:15 min.
Dinorah de Jesús Rodríguez (solisandmediaworks.com)
casas viajantes, 2008
Digitized hand-colored and scratched 16mm film with kinetic sculptures by Erman, color
5:16 min