The Modernization In Action Plan
Pardon our progress as MIA gets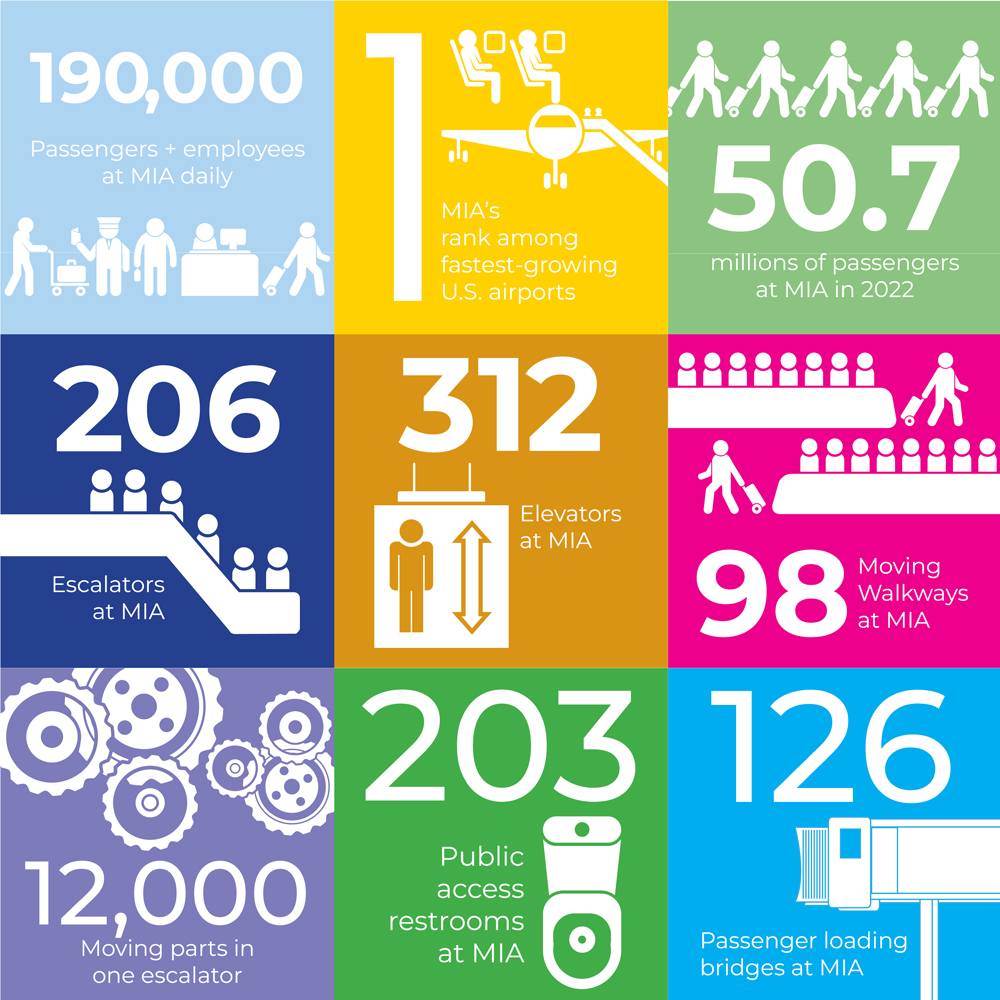 Miami International Airport served an all-time high of 50.7 million travelers in 2022, shattering its previous record of 45.9 million set in 2019 by nearly 10% and its 2021 total of 37.3 million by 36%. In fact, MIA has been the fastest-growing airport in the U.S. and the second-fastest-growing in the world in airline seats since 2019, according to analytics provider Cirium.
MIA has been welcoming these record numbers on a 24/7 basis while simultaneously working to modernize each touchpoint along the passenger journey airport-wide, from the airplane cabin to the airport curb.
Through the Modernization in Action (M.I.A.) Plan, 126 passenger loading bridges, 203 public bathrooms, and 616 conveyance units (elevators, escalators, and moving walkways) are being renovated in phases over the next 5-7 years.
Aging areas require being out of service for up to a year for renovations or repairs. Out of MIA's 312 elevators, 206 escalators, and 98 moving walkways, less than 10% are out of service for maintenance on an average day, but we know that may still disrupt your travel journey and we apologize for any inconvenience.
Under the leadership and guidance of Mayor Daniella Levine Cava, we are working diligently and ask that airport patrons please pardon our progress while we get MIA Future-Ready to keep you connected with more than 170 destinations across the world.
We appreciate your patience while the M.I.A. Plan makes traveling through MIA easier than ever before. Learn more about each project in the tabs below.
---
What's the first place most of us go to after a long flight? You guessed it – the bathroom. MIA's restroom modernization project includes the renovation of 203 public access restrooms located on all three levels of MIA's terminal and concourses. As of October 2023, a total of 31 bathrooms have been modernized.
Renovations include interior demolition, new partition walls, new toilet partitions, new restroom finishes including flooring, walls, ceiling, new vanity countertops, new plumbing fixtures, new accessories, and new lighting fixtures.
Phase 1, which includes 10 public restrooms on the concourse level in Concourse H, is scheduled for completion by the end of 2023.
Phase 2, which includes 26 restrooms in Concourse D, 14 restrooms in Concourses E, F, and G, and 16 public restrooms in Concourses H and J, is scheduled for completion by Fall 2024.
Phase 3, which includes the remaining bathrooms across the MIA terminal, is scheduled for completion in stages over the next five years.
Project Benefits:
Modernized facilities for passengers and employees
Touchless fixtures
Improved accessibility
Sustainable design
Energy-efficient products
EPA water-sense-certified or meets LEED requirements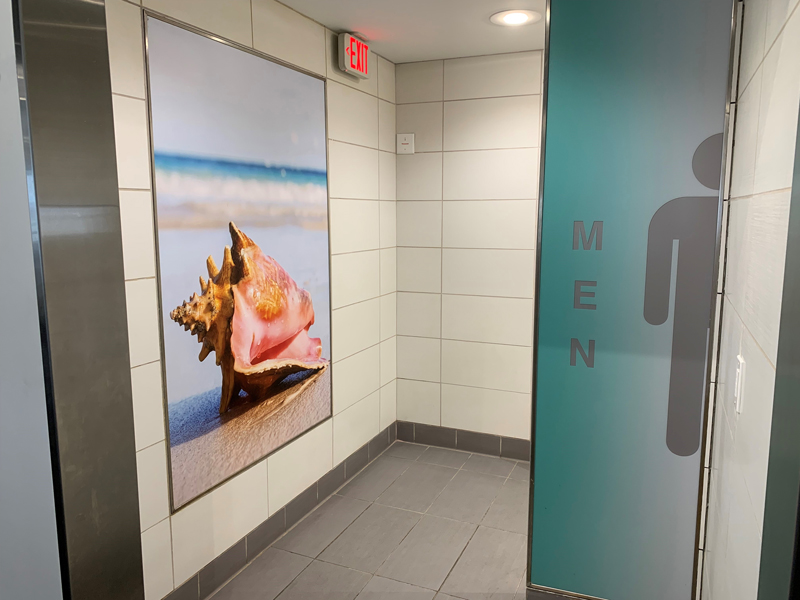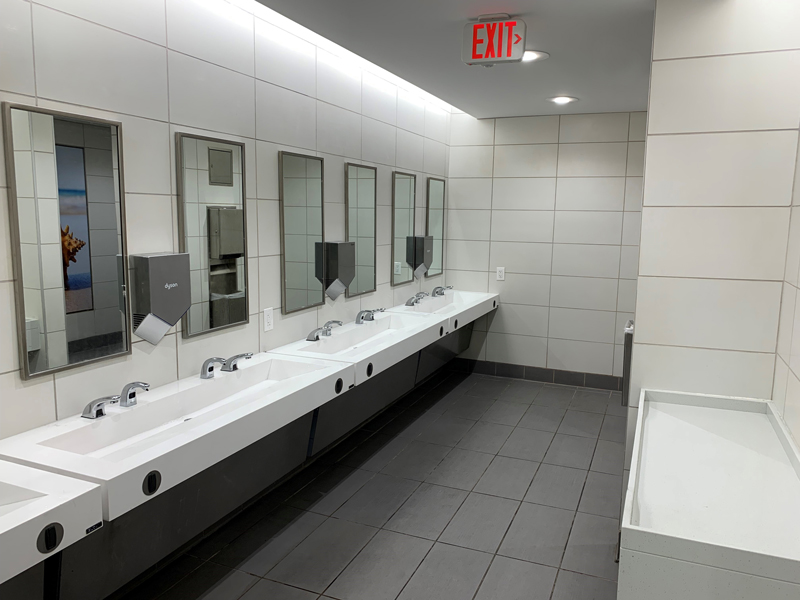 A modernization plan is underway to fully rebuild and/or replace most of the 616 conveyances at MIA (312 elevators, 206 escalators, and 98 moving walkways), which represents half of all the conveyance units at Miami-Dade County government facilities. To keep MIA accessible for those using wheelchairs, elevators have been prioritized for modernization and eight elevator units have already been completed. So far, 32 units have been upgraded, and another 38 units are under contract to begin the modernization process in 2023 and 2024.
A full conveyance modernization typically requires 16 to 20 weeks on average to accomplish the precision fabrication of replacement components, as well as the specialized equipment and rigging needed to remove and install extremely large parts in challenging locations. For example, a modernized 40-step escalator is comprised of over 12,000 moving parts.
As we install new and rebuilt devices, we have found it difficult to obtain parts because of continued supply chain delays. It is taking as long as eight months to receive parts. In addition, some of our devices are obsolete and parts literally are built from scratch. Additionally, routine maintenance and inspections are required, which further reduces the number of units in service. The remaining units will be in some stage of modernization within the next seven years.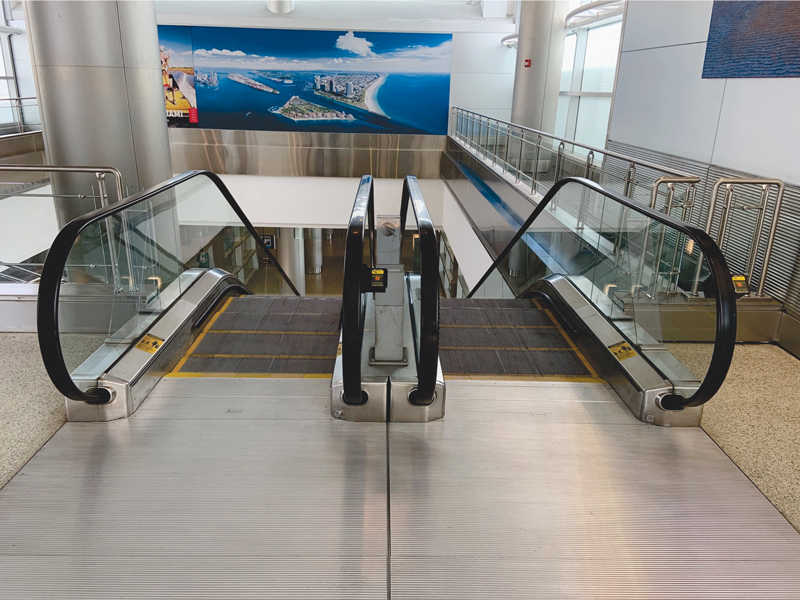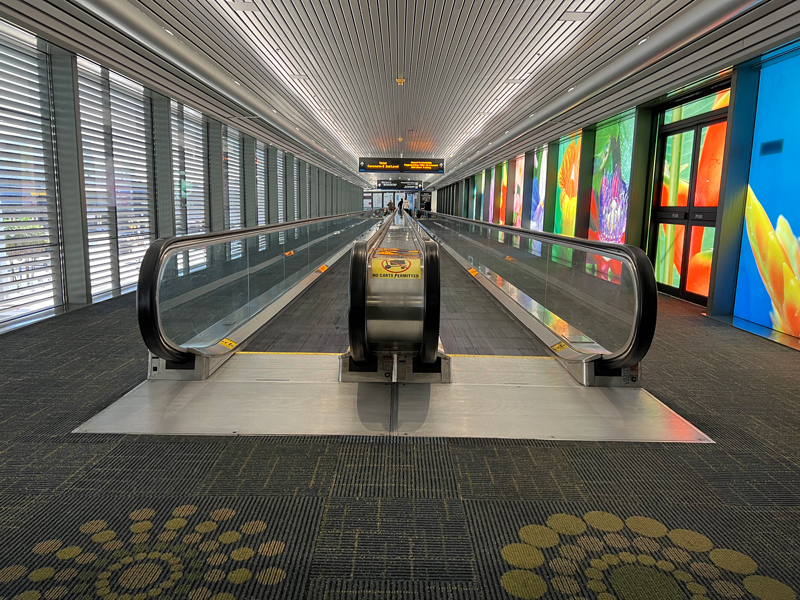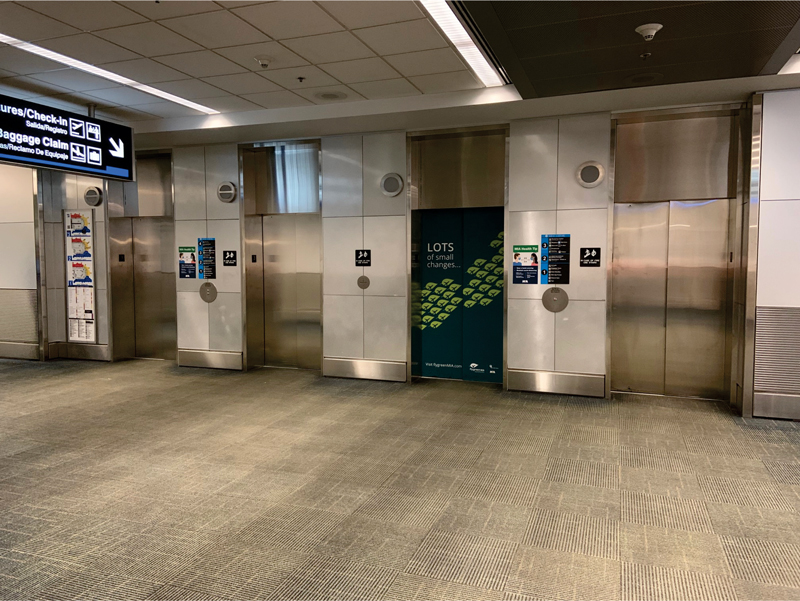 The first step a passenger takes from airplane to airport is onto a passenger loading bridge. MIA is improving that first impression by replacing or refurbishing all of its 126 passenger loading bridges. Installation of the first 32 has already been completed, with another 12 scheduled for completion in 2023. By 2028, 94 of MIA's 126 bridges are scheduled to be replaced or refurbished.
This project also includes the design, fabrication, transportation, and installation of pre-conditioned air units, baggage chutes, and ground support equipment for each loading bridge.